Product Description
The VeKey (device no.: VC-VK-U8001) is a device for digital signature and digital identity
management. Data is stored in its persistent memory. The VeKey has no embedded battery, you can use a standard micro USB cable to connect to PC to power the VeKey.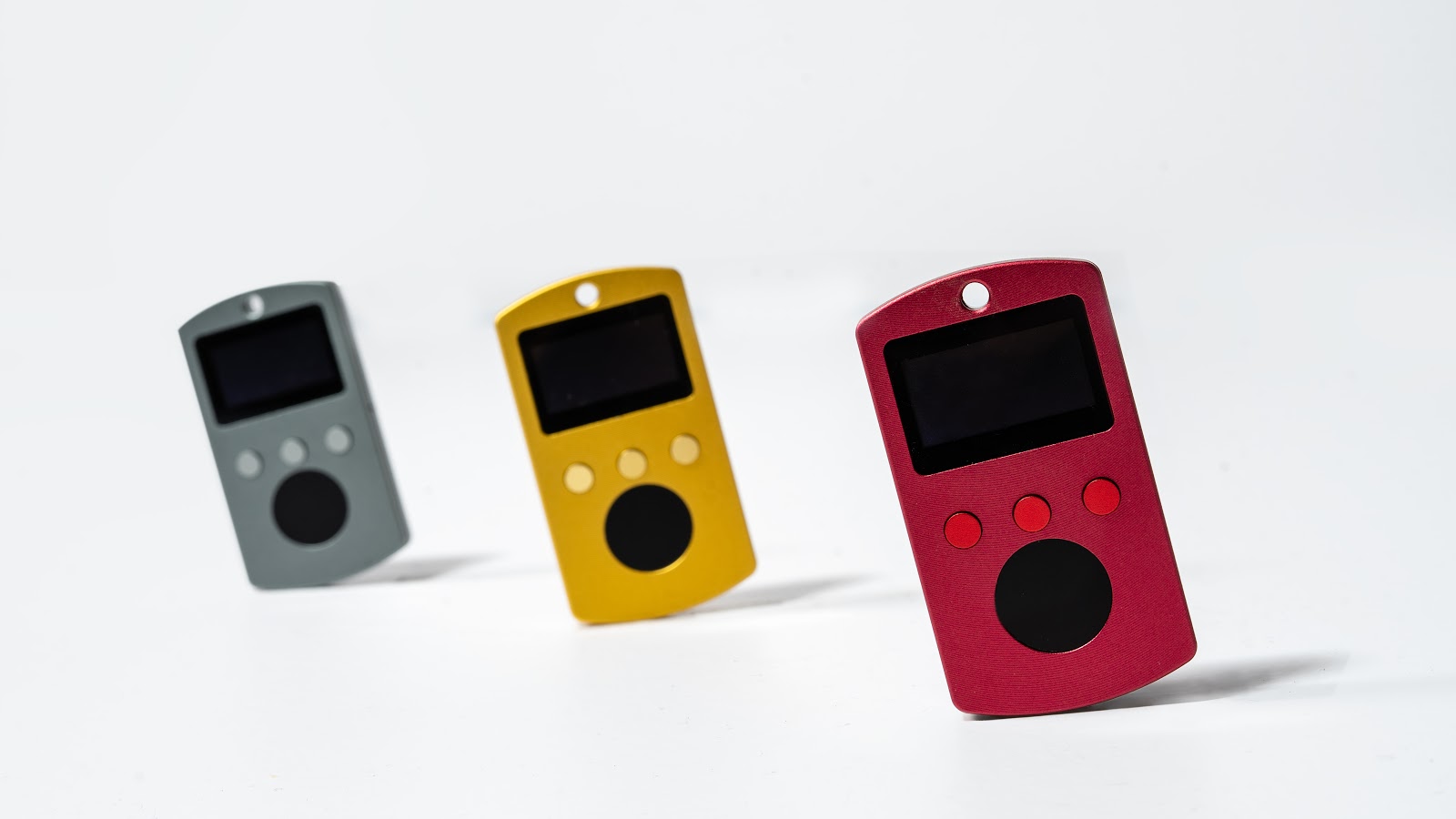 Features
Surface Material: Aluminium alloy, Sandblasting oxidation in surface

Device Dimensions: 58mm×32.1mm×6.6mm

Screen Dimensions: 0.96 inches OLED screen, 26.7mm×19.26mm×1.45mm

Color: Black, Red* (other colors requirements need contact VeChain)

Fingerprint Module: support

ESD Voltage Immunity: 6KV for contact, 10KV for air

Communication mode: USB

Language: English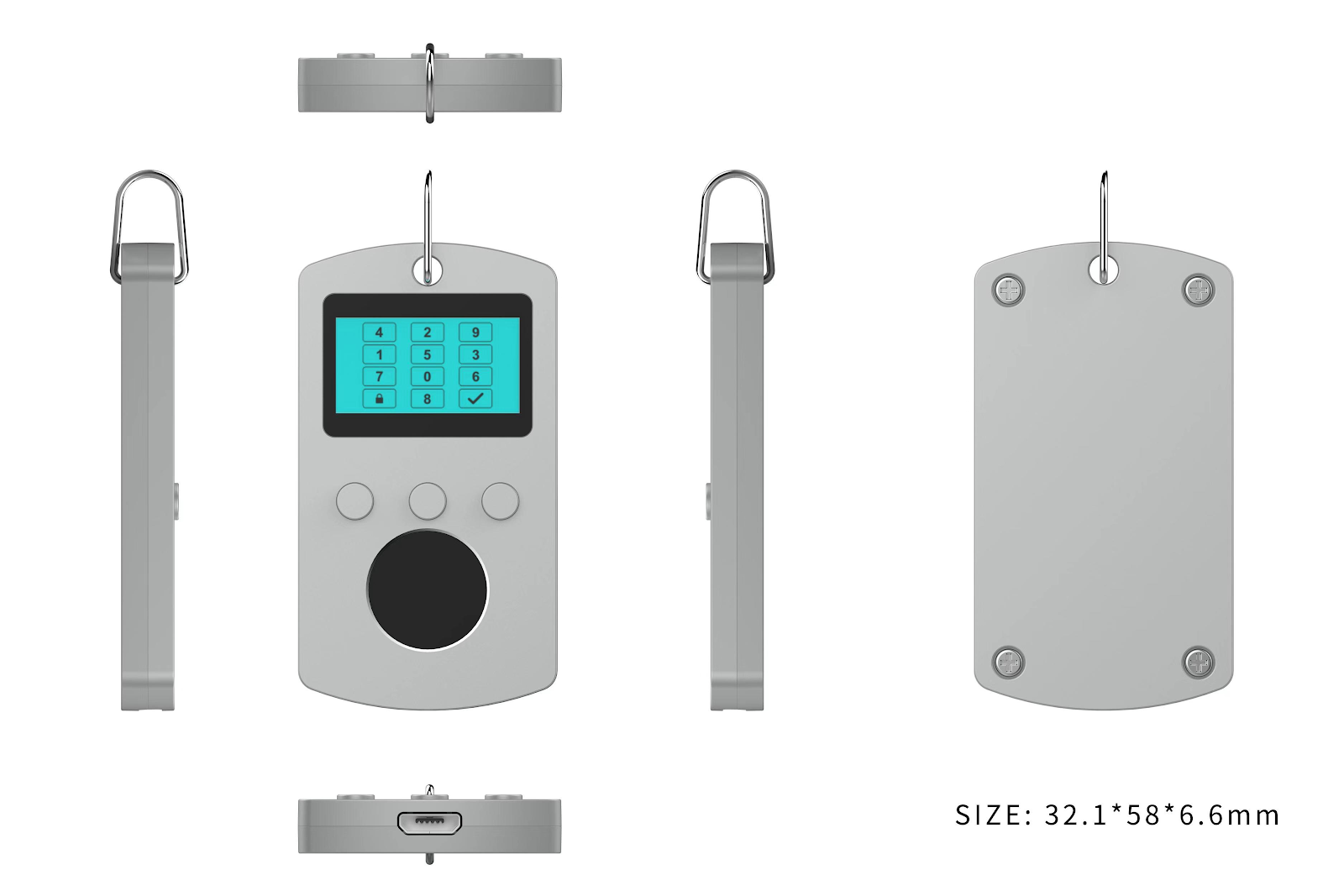 Functions
Digital signature

Digital identity
Competitive Advantage
Embedded with secure MCU endowed with CC EAL4+ certification, the UnionPay card chip product safety certification.

Compulsory double authentication (Biology identification + PIN).

Secure update procedure with firmware verification by VeChain.

Secure transaction, which verifies certificates issued by VeChain when transact.

Secure protection mechanism.