Template DCP
Based on our experience in various industries and according to different business needs, VeChain has summarized the most frequently used DCPs to help clients manage process design easily. Each DCP contains the basic information and customized information. Basic information cannot be changed by default in the system; customized information can be edited.
Create a new DCP: Click <Detail> to enter, click "+" to create a new DCP and select the template for it. Enter the DCP name, and click <Create>. The newly created DCP will appear in the menu bar on the left. And you can adjust the sequence by dragging and dropping.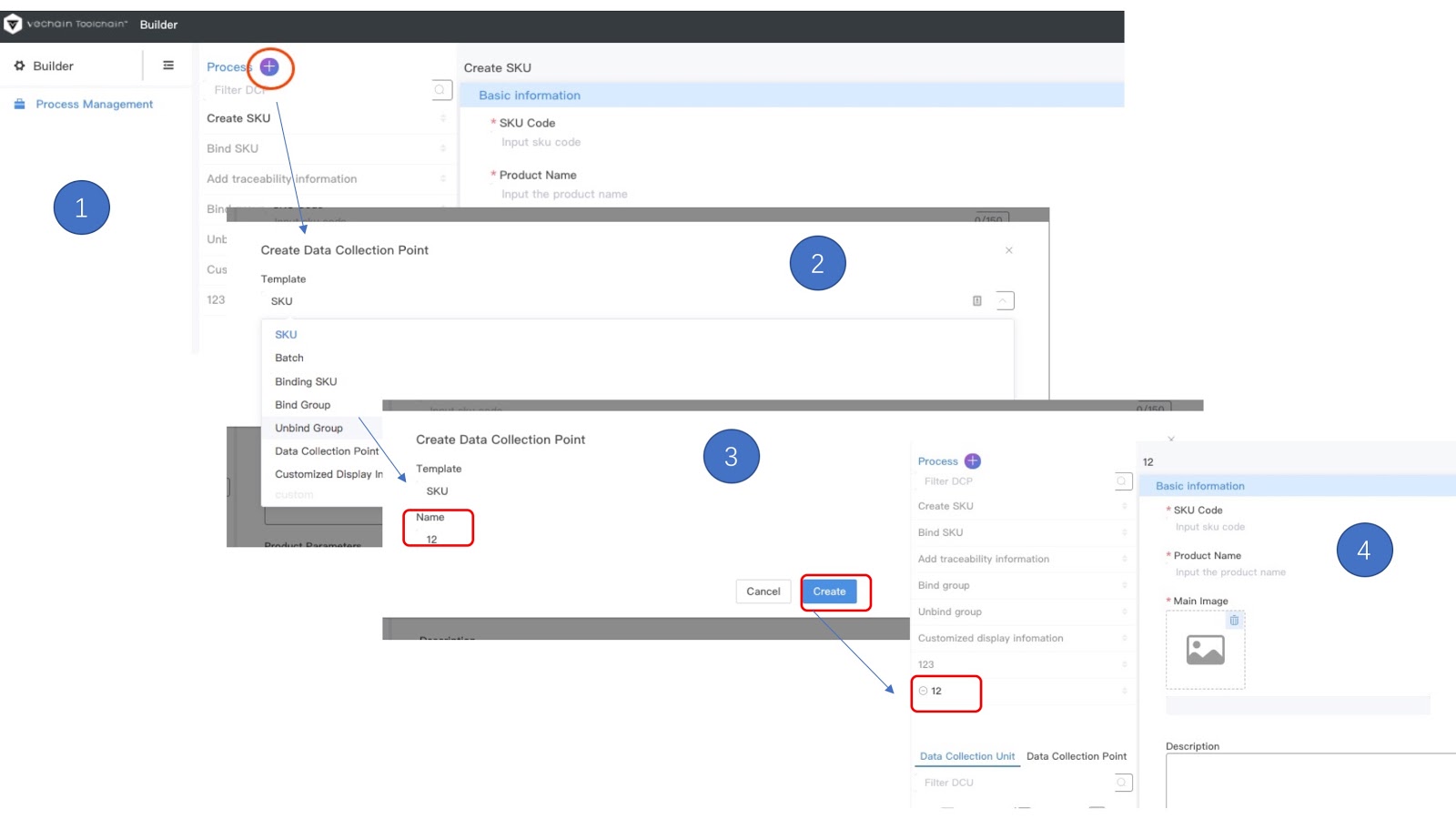 SKU is a template DCP for a certain product category. SKU is a must-have option for creating SKUs and binding products to SKUs. There can be multiple SKUs, and the DCP names of different SKUs can be different.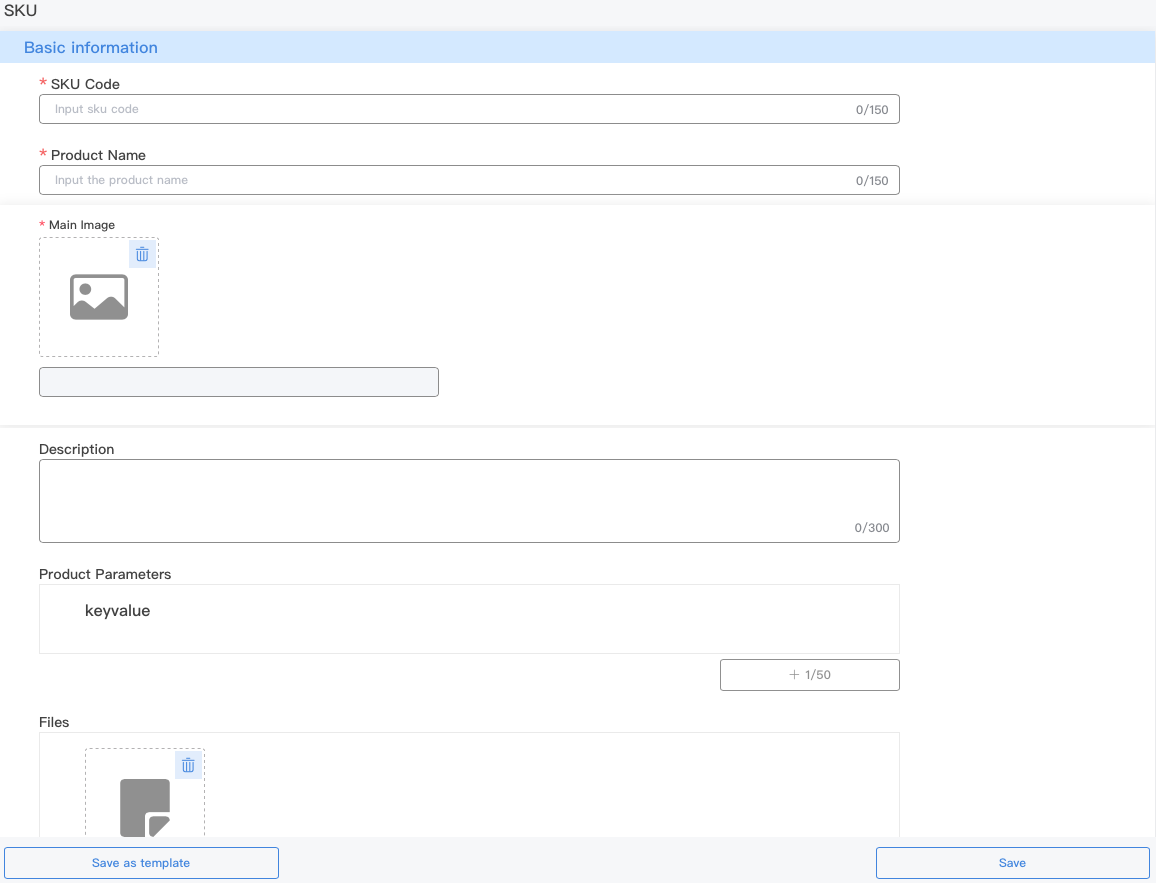 Batches: the template DCP to connect the products and the DCPs. There can be multiple batches, and the DCP names of each batch are different.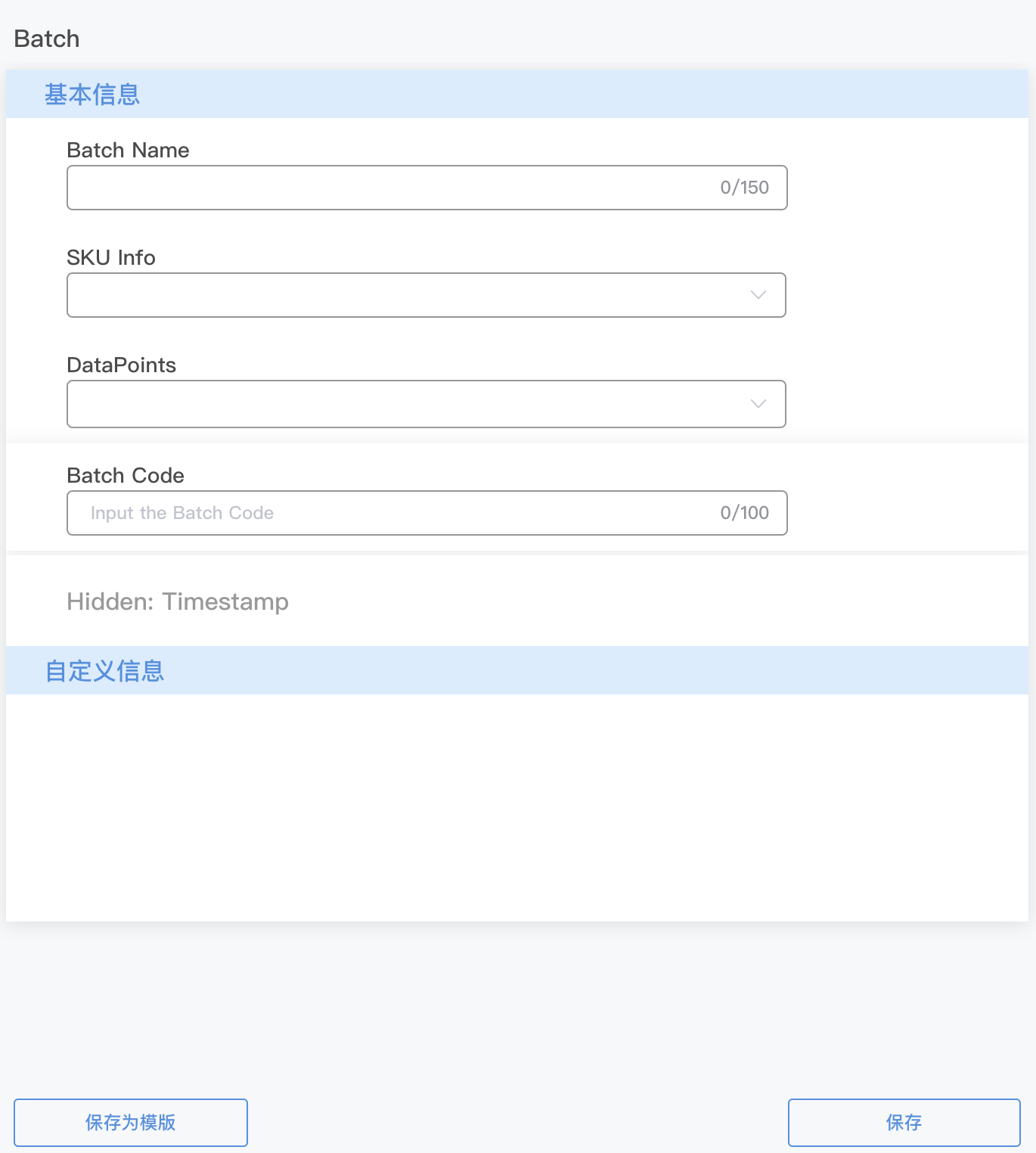 Customized Display Information: the display page is the page finally presented to the end users. The template includes the content and format, and one content can correspond to multiple sets of formats.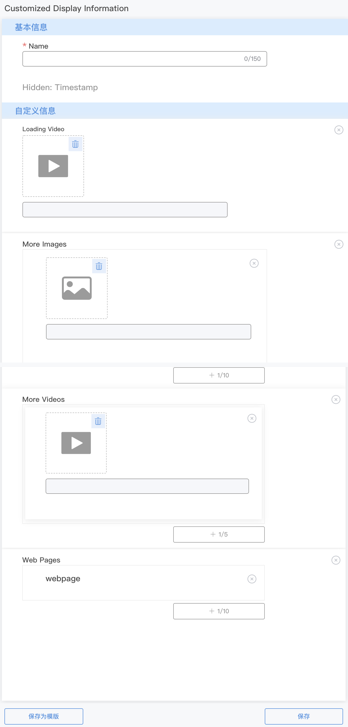 Bind Group, is commonly used for binding a collection of boxes, bottles, and trays. Commodities in a group are packaged into various collections for different logistics transportation, and information is collected by scanning the collection tags just once for better efficiency.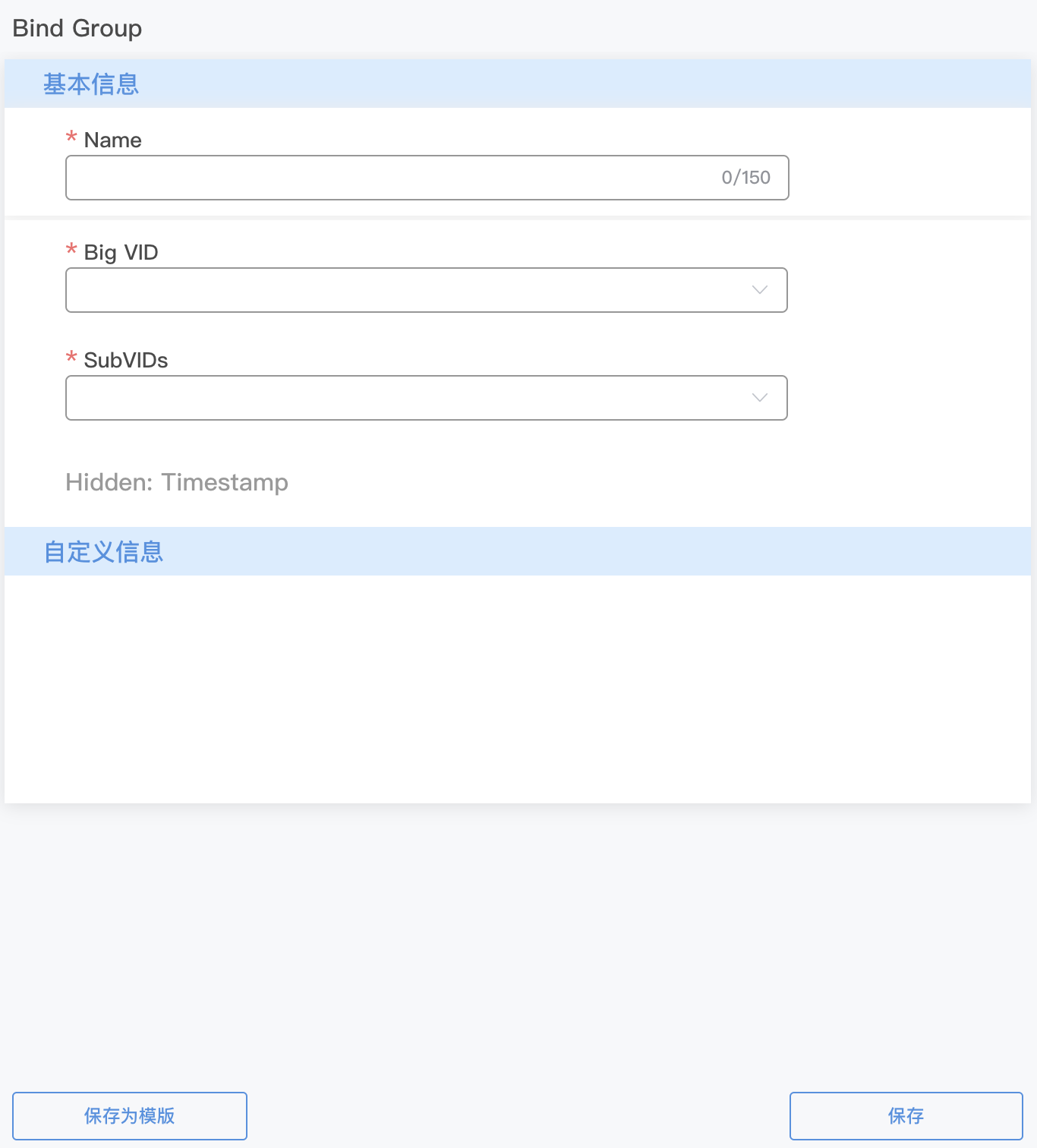 Unbind Group is commonly used together with Bind Group, for unbinding bottles in the container and unpack them.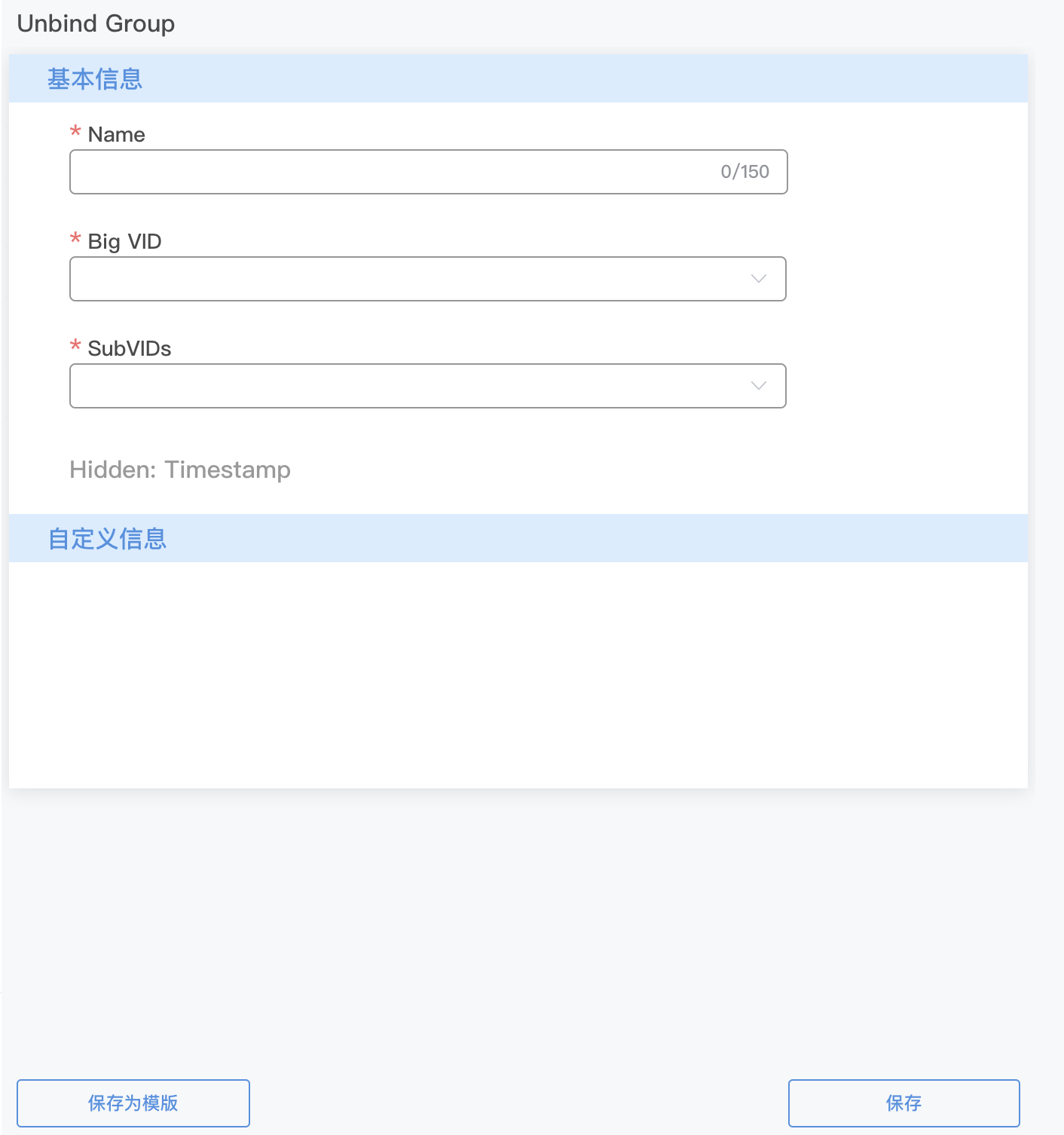 Bind SKU: There can be multiple bound SKU DCPs, each with a different name.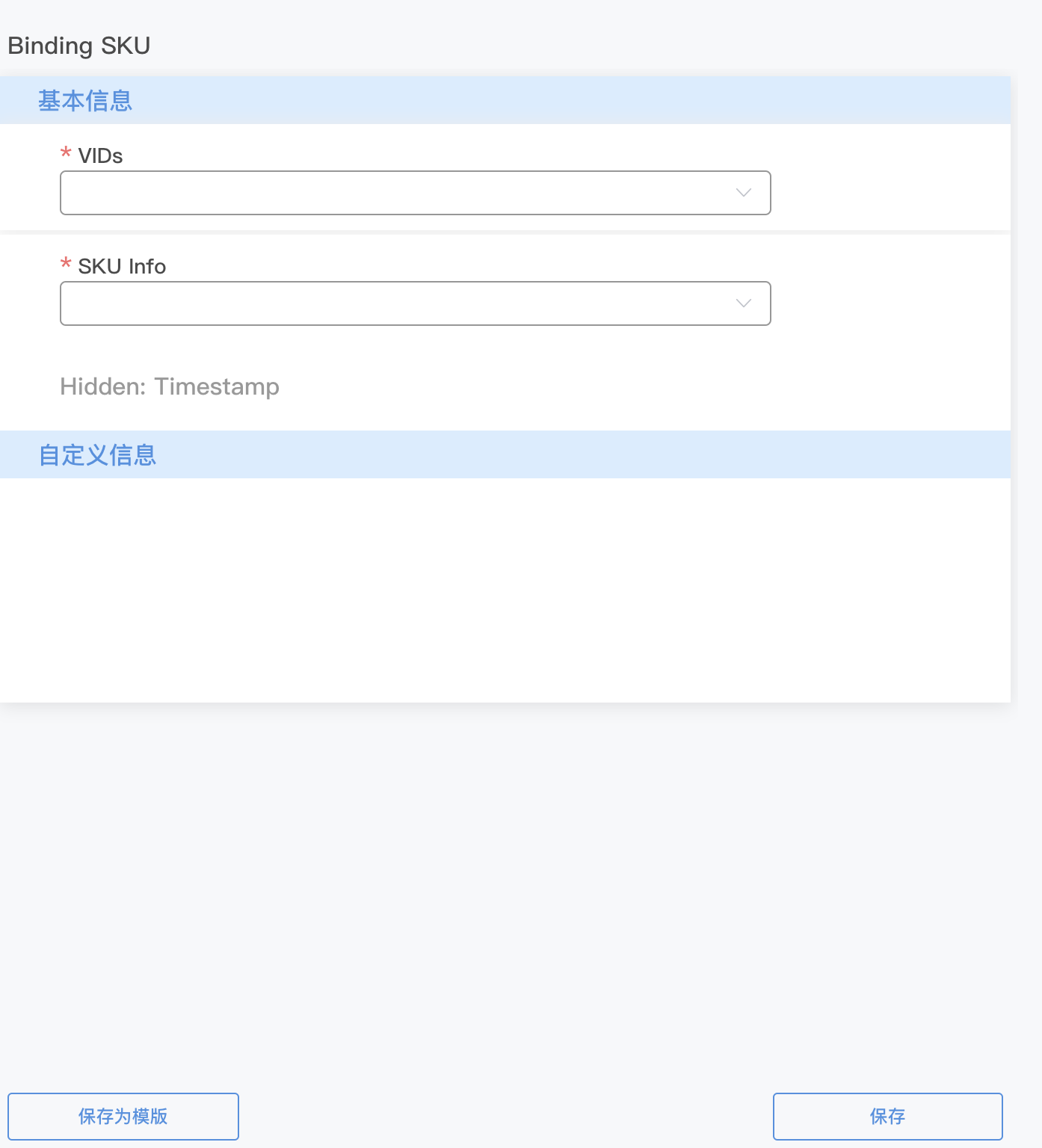 Data Collection Point: If you need to re-designate a DCP, you can select the [Data Collection Point] and delete all the DCUs in it and start your customization. You can save it as a new DCP template.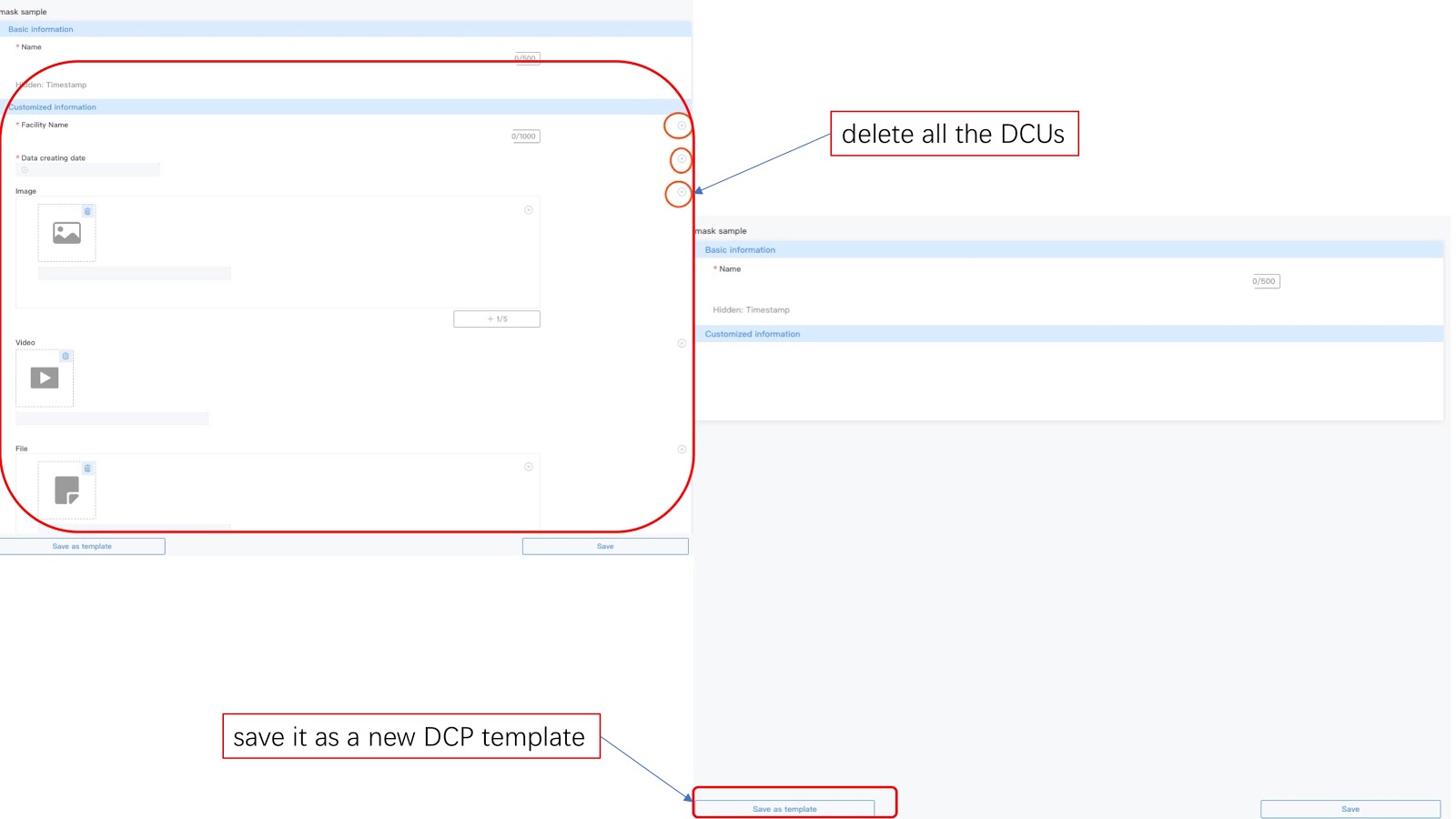 Customized DCP
Since each enterprise has its own business model, the business data to be collected will also be different, which results in the different content of DCPs.
Based on the general DCPs, admin can adjust the DCU in the custom information, then save the DCP as a template and use it as your own DCP template after the operation.
After the template is created, you need to exit the current DCP, enter the process page to complete the data synchronization, and then re-enter the [Details] page to view your customized DCP on the left menu bar.
When creating a new DCP, you can directly choose the DCP template in the list.
When you want to create a new DCP, you can choose your customized DCP.