Asset Management Menu currently has only one item: <Company Assets>.
Company Assets
<Company Display> is a section to input information related to how your company's brand assets appear within the mobile landing page.
You can use <Company Display> to set the logo, company name and other information. This information will be presented on the landing page as below (the information in red boxes).
Click <My company> to add or edit the company information, including company name, logo, company address, business email, and website.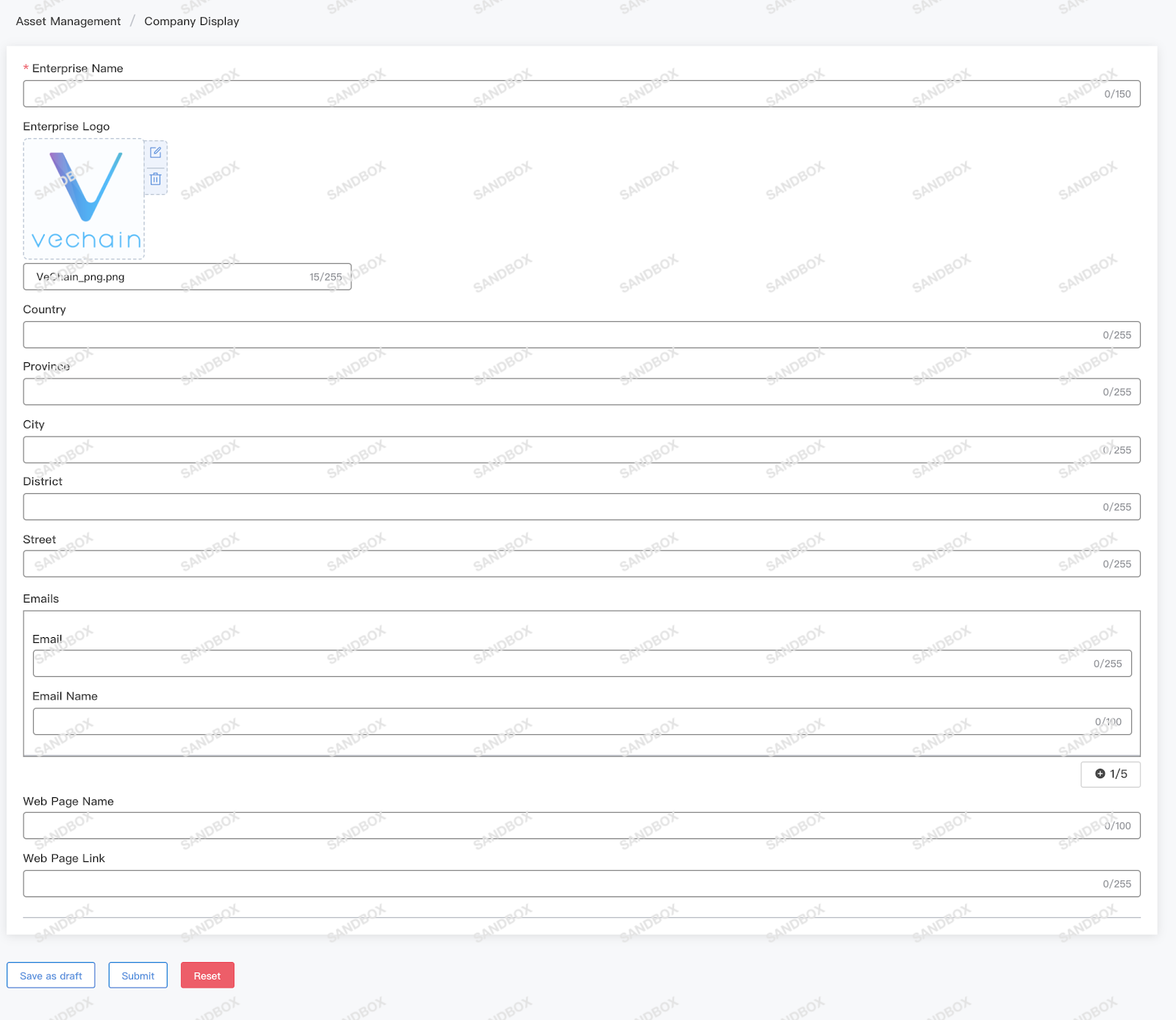 Once the company information is finished, you can choose to <Save as draft> or <Submit> to change it immediately. Click <Reset> to erase current editing and start over.
After the company information is successfully saved, click <Edit> to edit it again if desired.