Note: One of the advantages of ToolChain is the ability to easily share business process data with third-party auditors and reviewers such as DNVGL. This section's content is only relevant to those external parties.
When logging into the ToolChain environment as an external third-party reviewer, you will have access to features specifically designed for you, called "Professional Services." The two sub-menus here are "Service List", where you can review the projects whose data has been shared with you, and "Service Builder", where you can design custom business processes for your clients.
Service List
VeChain ToolChainTM provides online verification services, including sending verification applications, providing data verification and verification results, uploading the results, and adjusting the information on the final landing page.

Assigned projects: when a client sends an application for verification services, you need to switch to Workspace and then review (and accept/decline) the application via <Professional Services> -> <Services List> -> <Project Request> .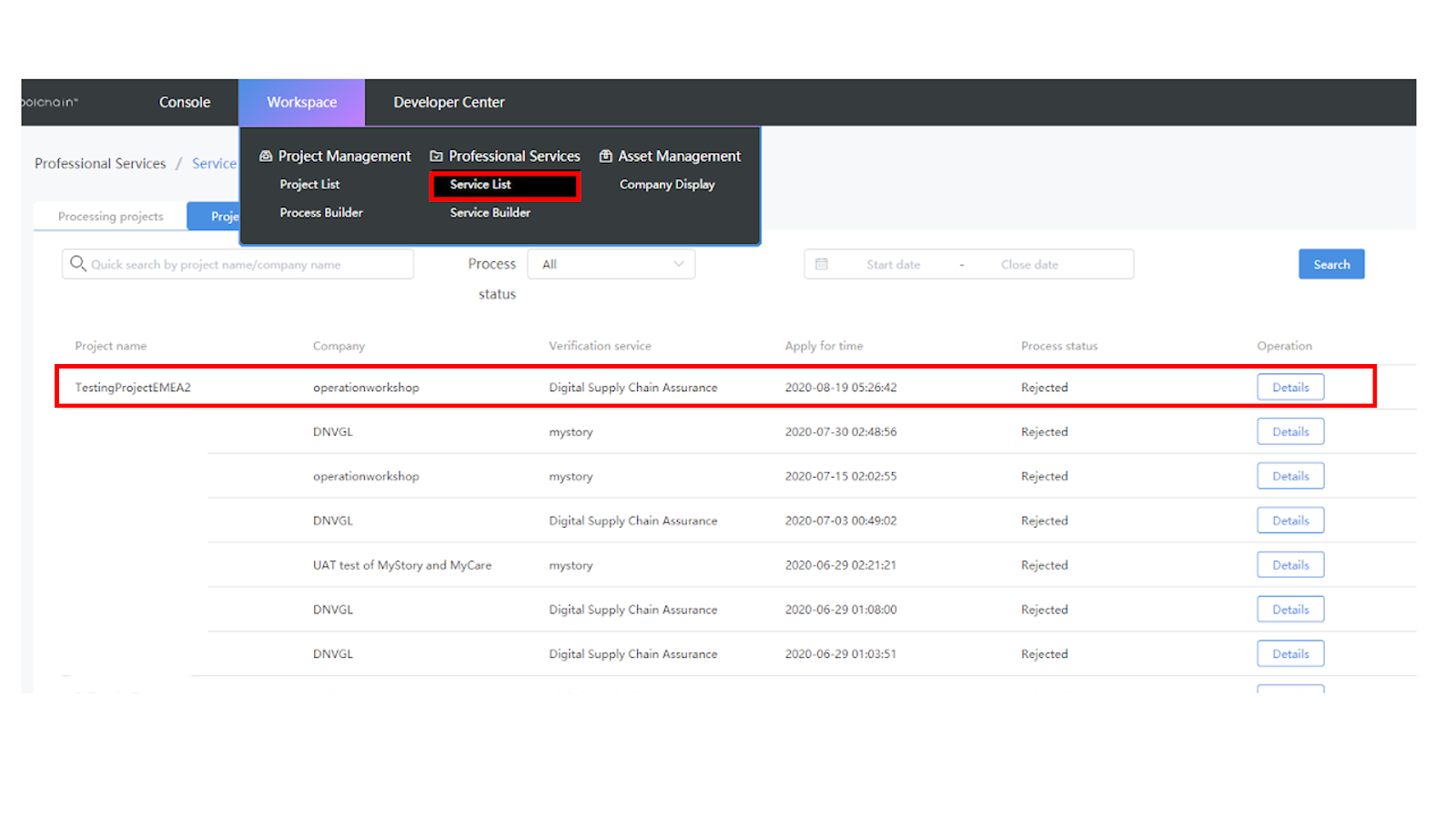 When you confirm to accept the project, this project can be seen in the Processing Projects list. You can set the verification checklist in <Professional Services> -> <Services List> -> <Processing Projects> -> <Detail> and assign the appropriate approvers.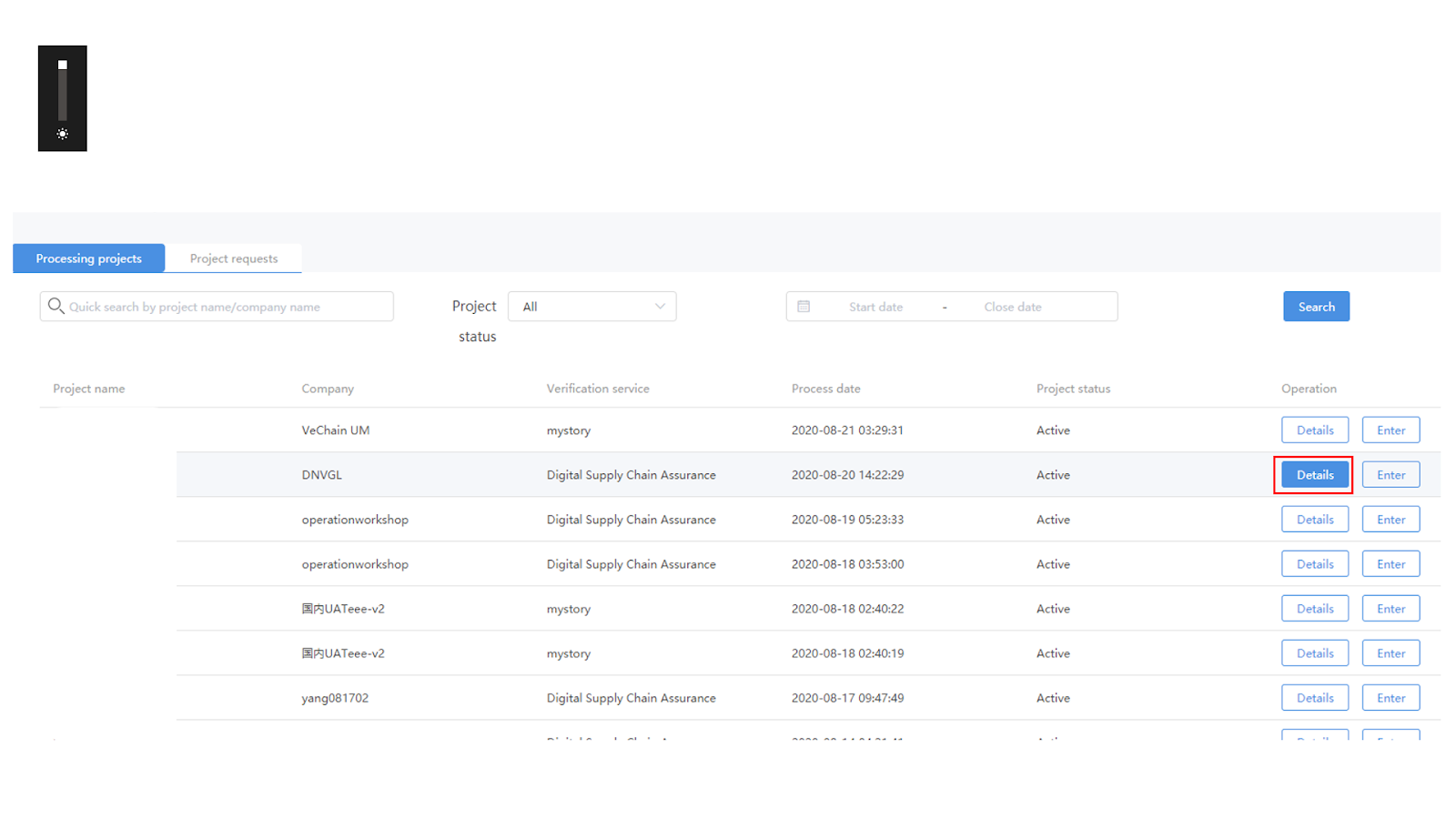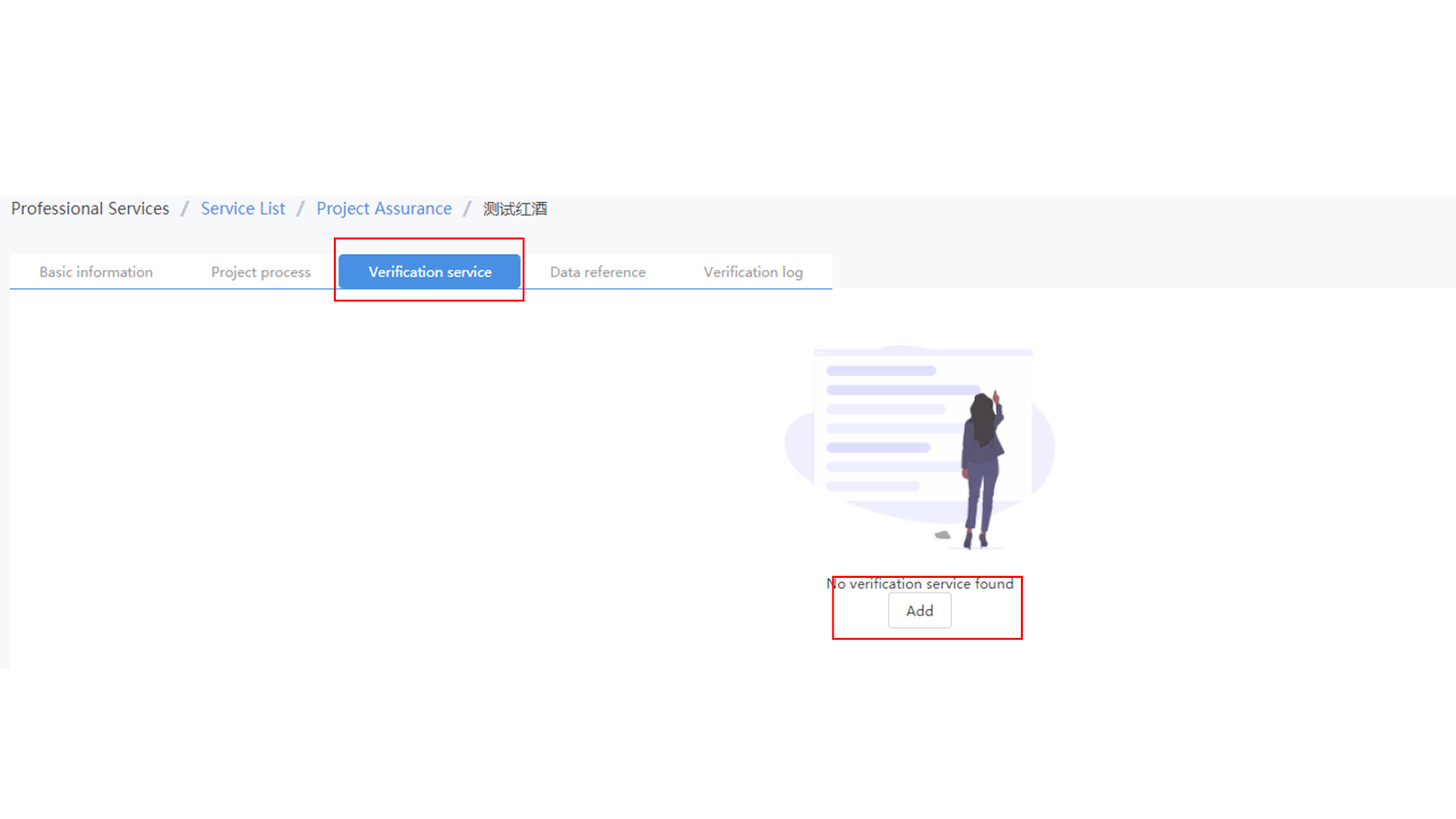 <Verification service> -> <add> to add service checklist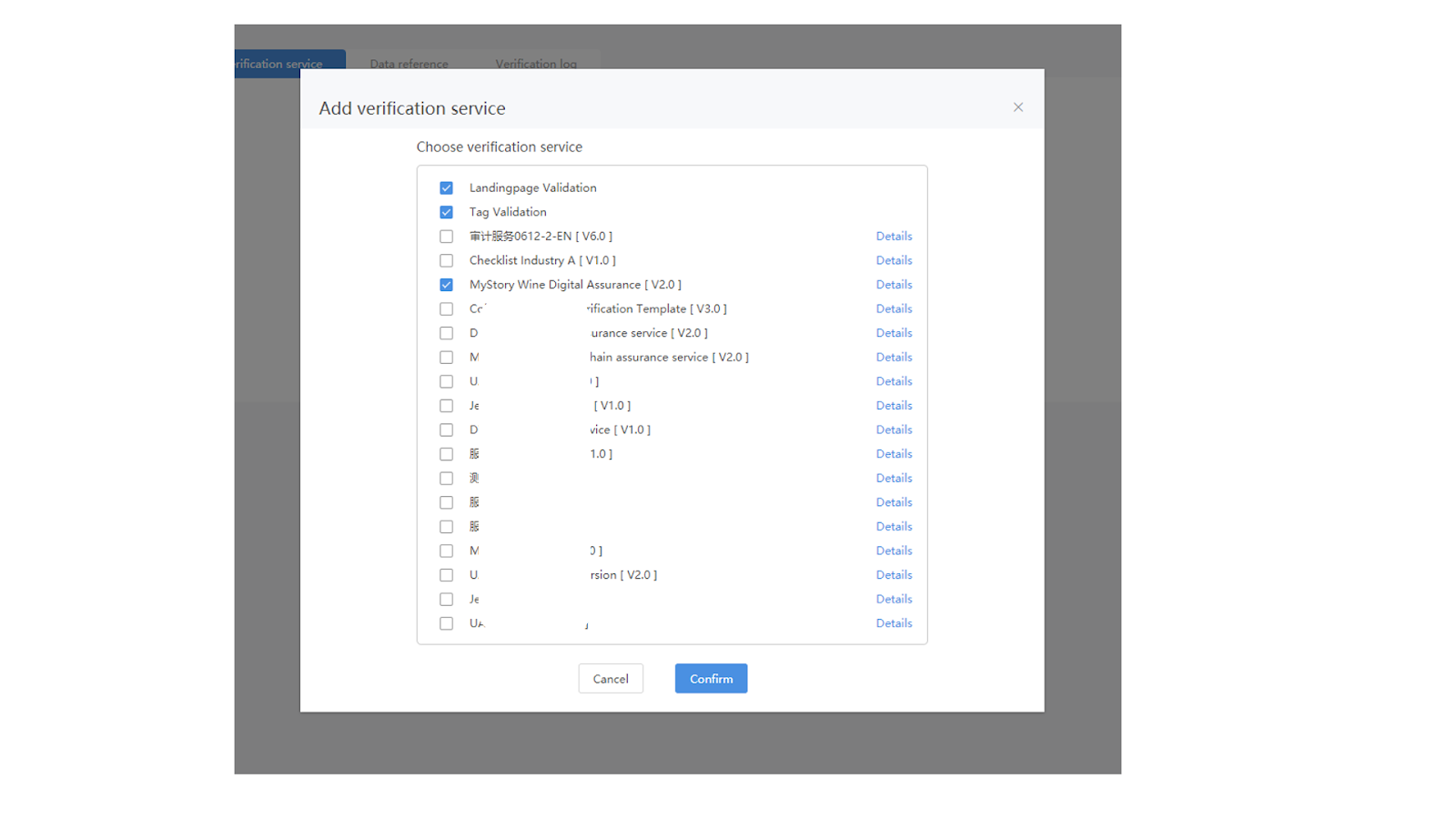 Select checklist to apply to the project, and click <Confirm>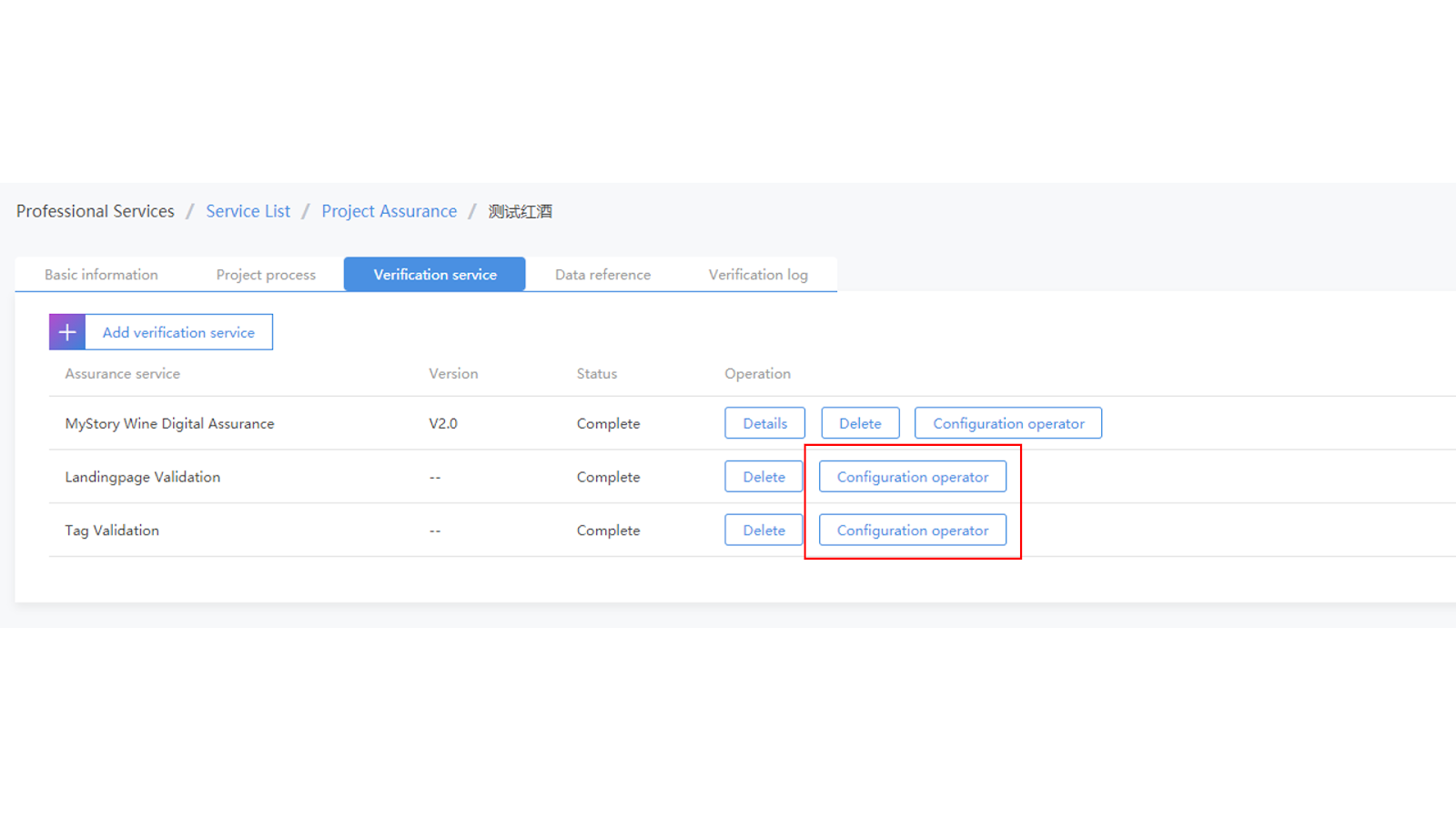 Click <Configuration Operator> to assign auditor users to work on the checklist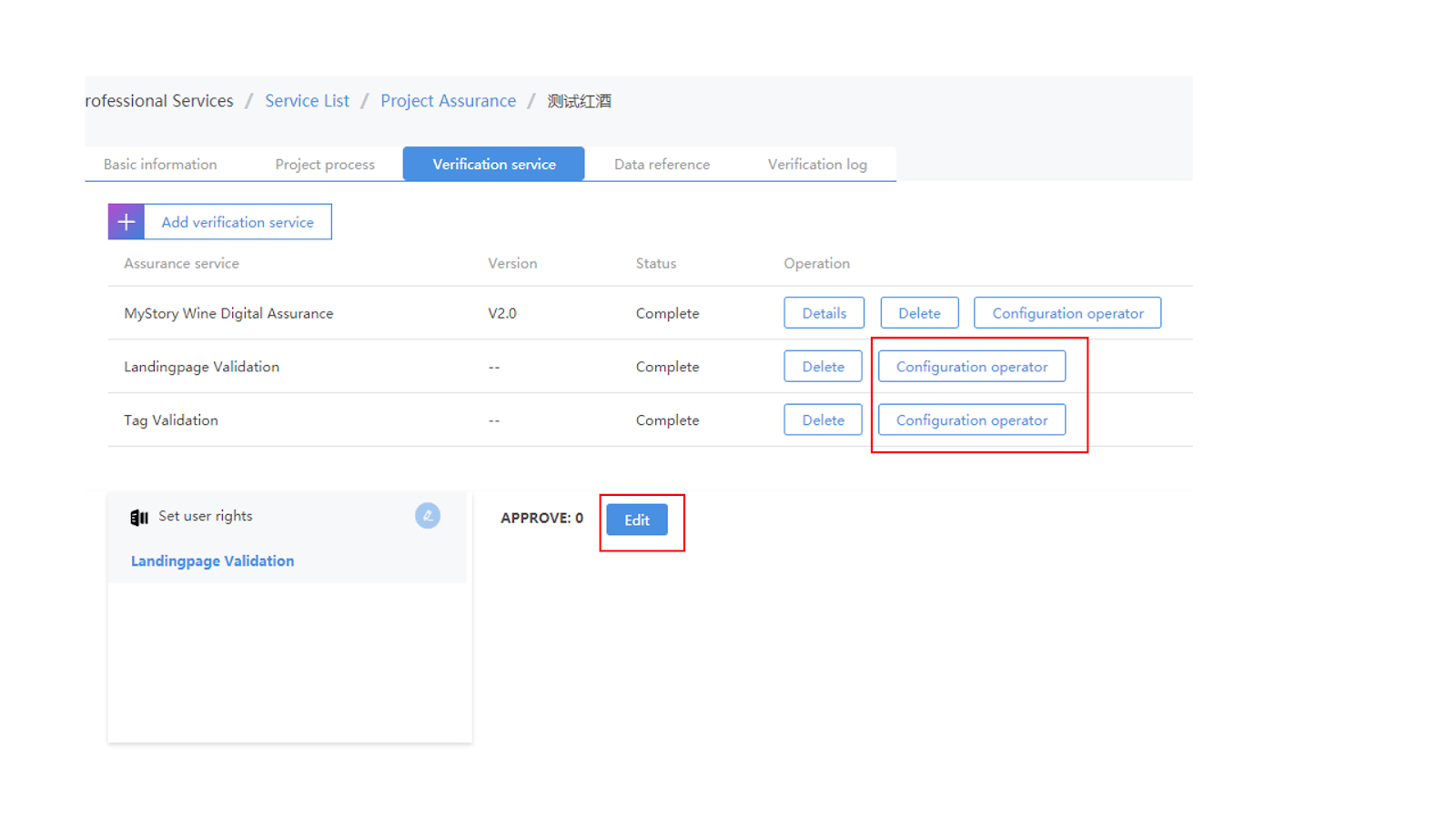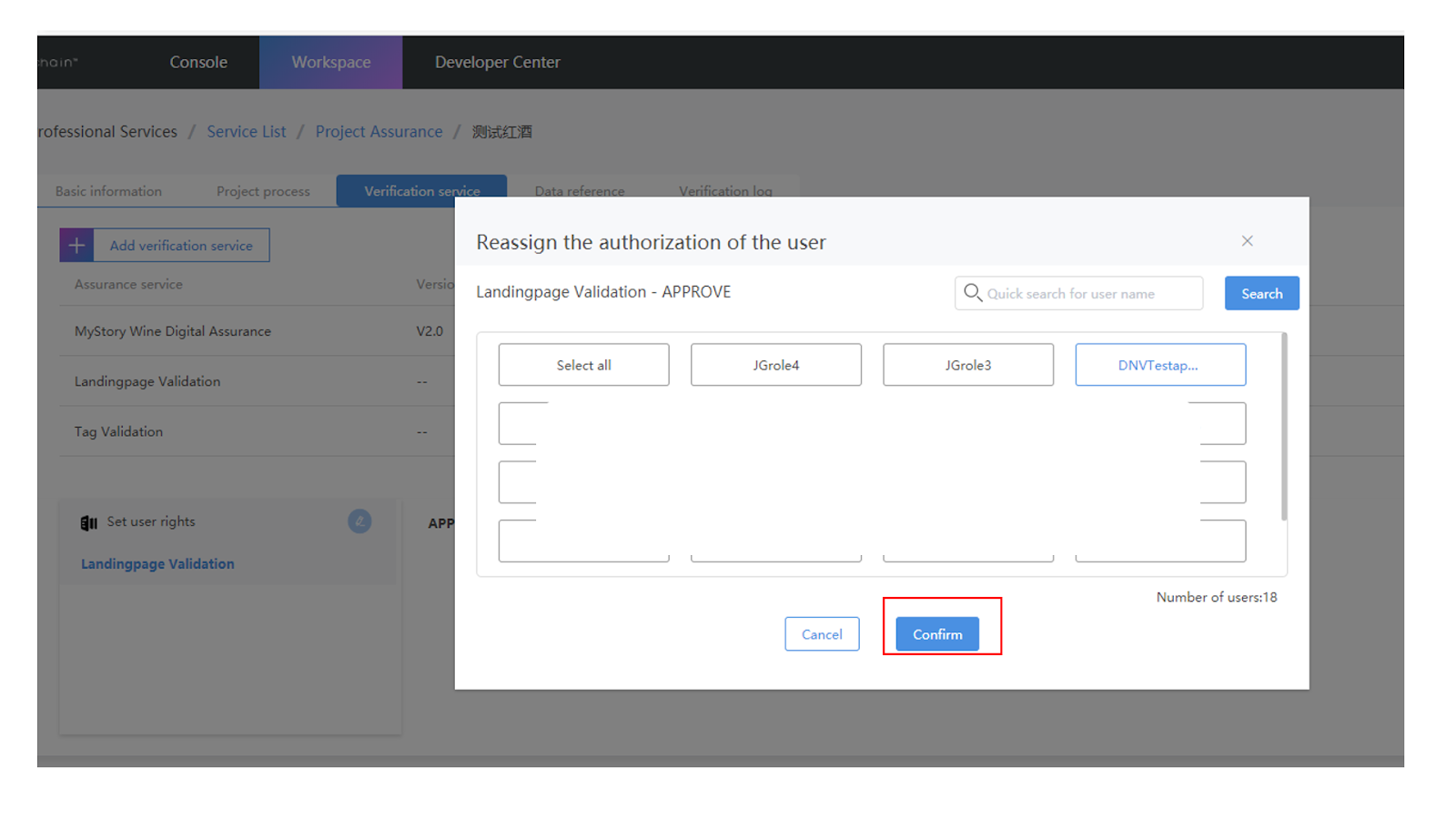 When auditors use their own account to log in, click <Workspace> -> <Service List> -> find the project and click <Enter>, auditors can start the verification work.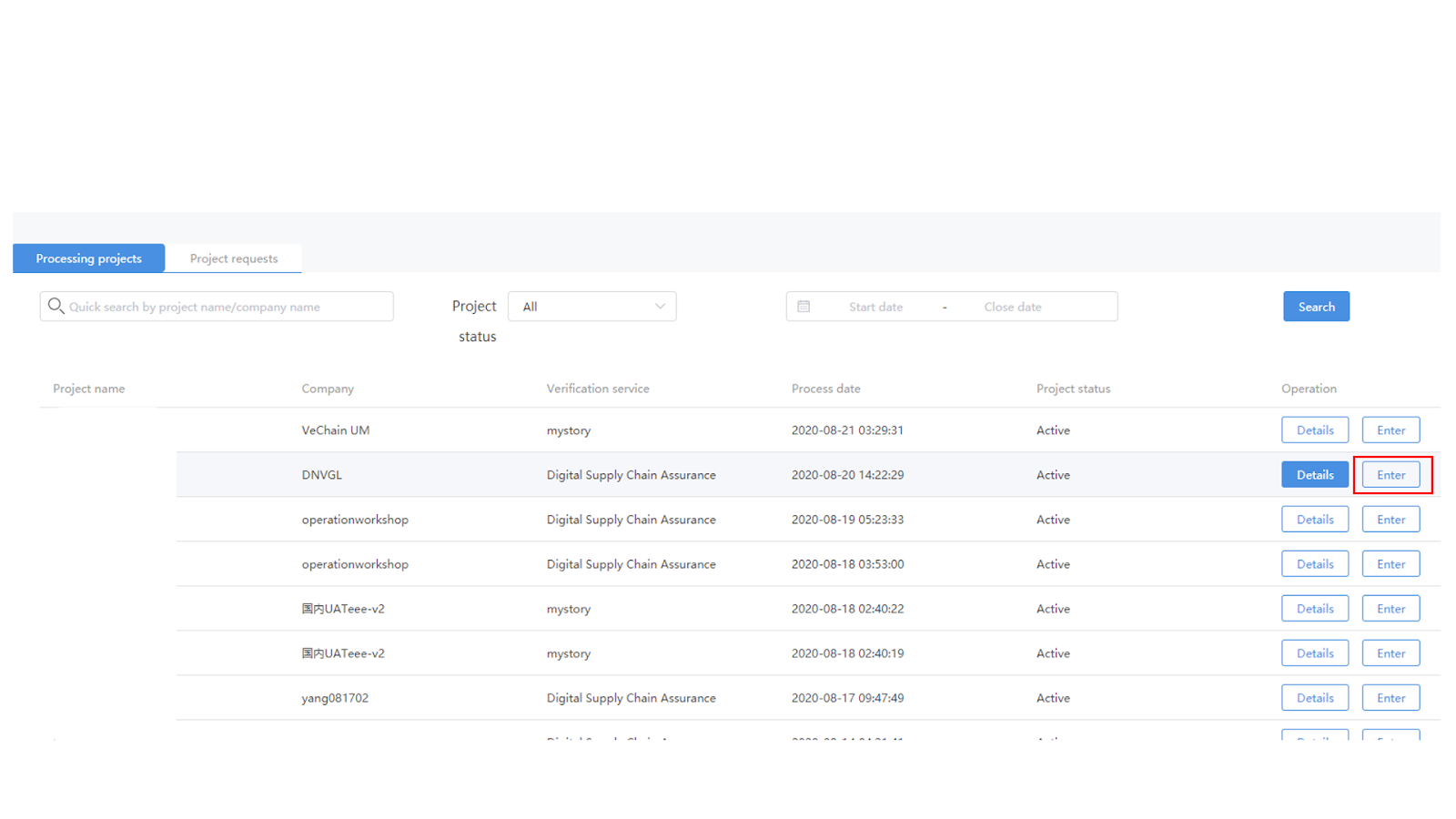 Please edit your verification report in <Verification Checklist> (less than 150 Chinese characters).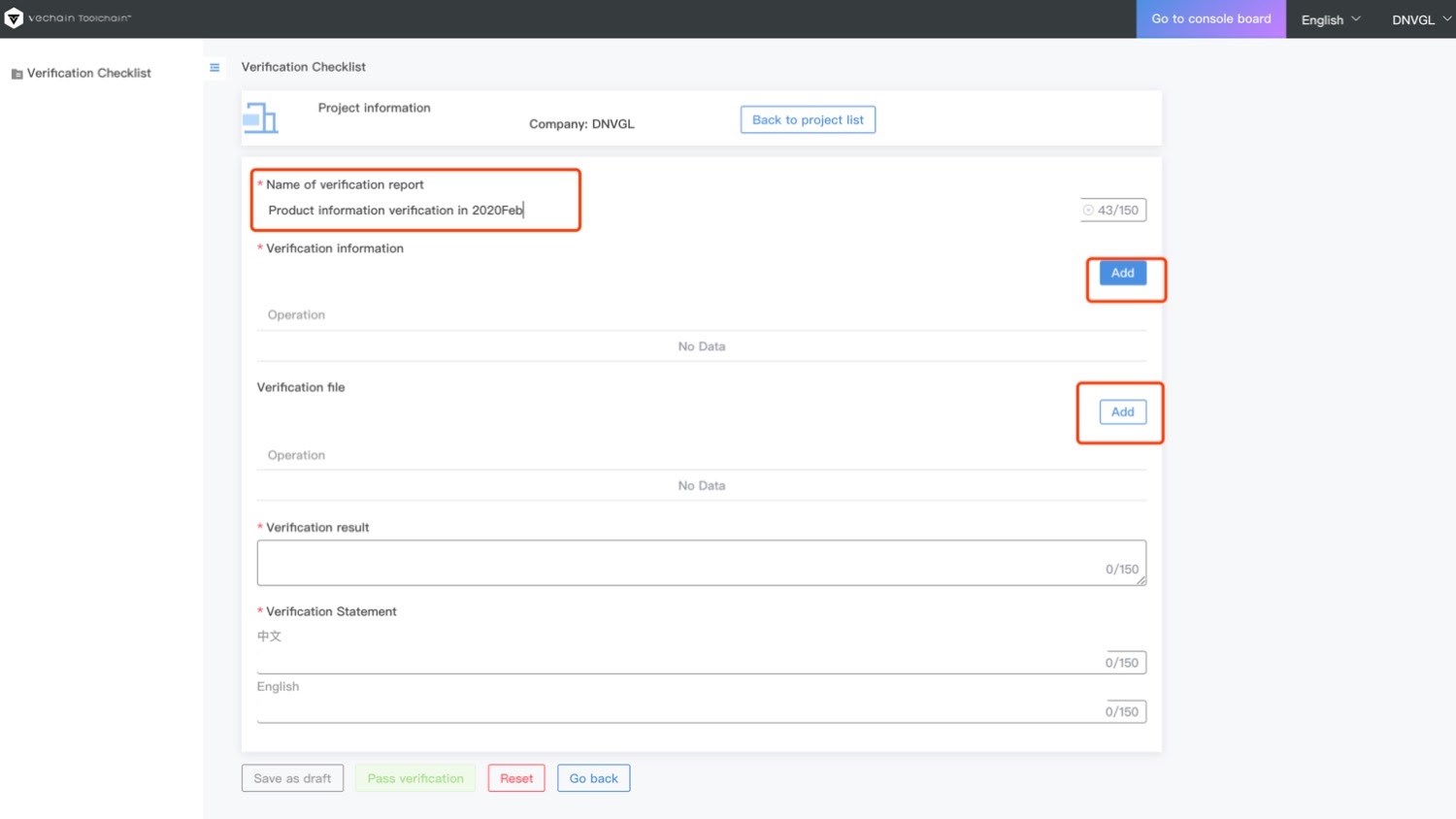 Add the data points (requested by the applicant/client) for verification via <Verification information>. With all information checked correctly, you can submit the report.

Edit <Verification results> and <Verification statement>, which will be shown to the applicant/client. Click <Pass verification> to finish.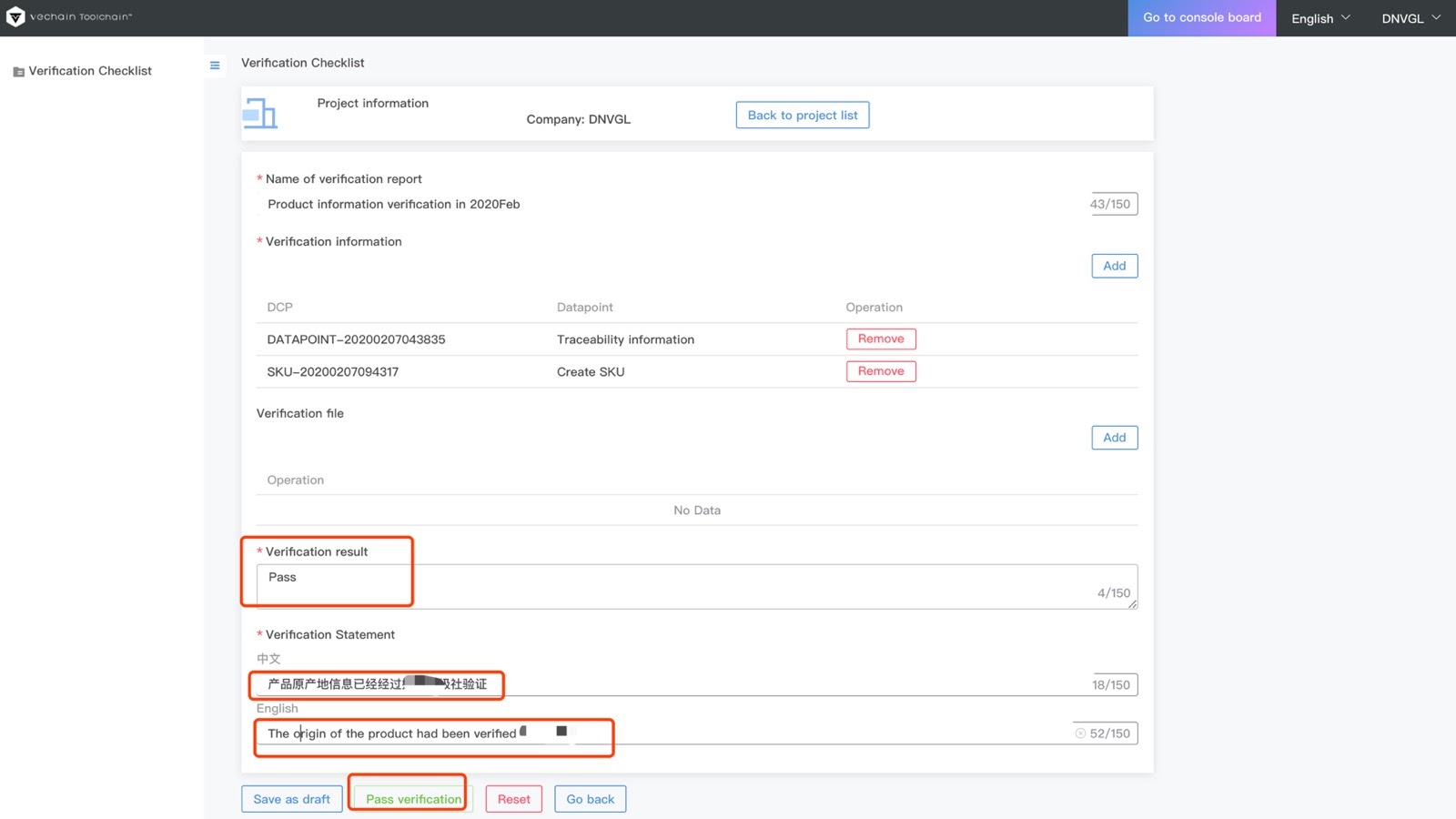 Service Builder
The Service Builder is a special functionality for the creation of customized business process templates related to Standard Operating Procedures and other professional services. As this functionality is more advanced, it has its own user manual, located at <Process Builder Manual>.