Registration and Log-in
New users can apply for a trial account at VeChain ToolChainTM home page.
You may adjust the language between Chinese and English using the toggle at the top right corner of the site. When you select EN from the homepage, it should carry into the ToolChain environment once you log-in.
Click <Try Now> to submit your basic information and contact information. The information will be used to get in touch and create your trial account account. Please allow ample time for review and activation.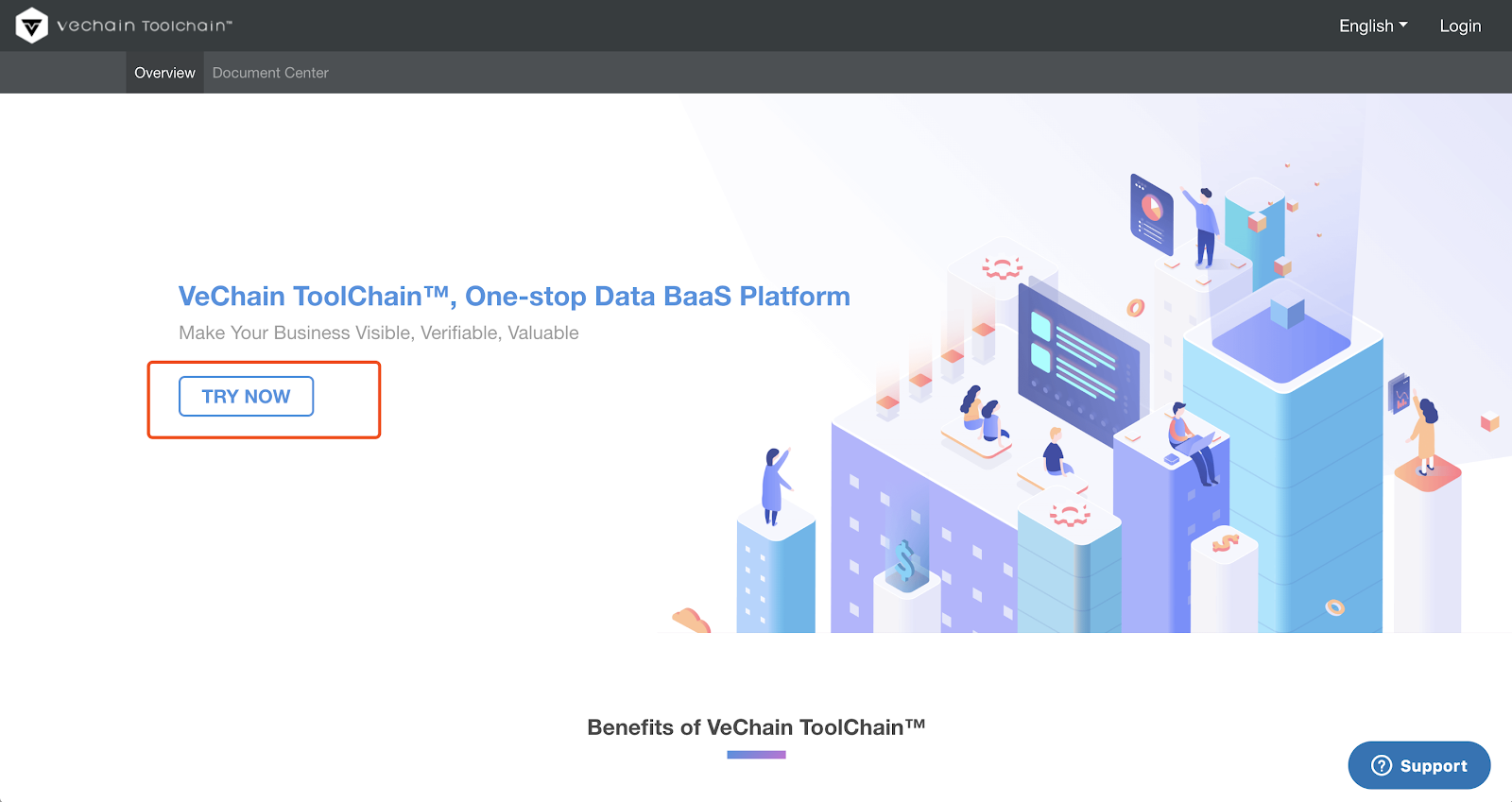 VeChain ToolChainTM home page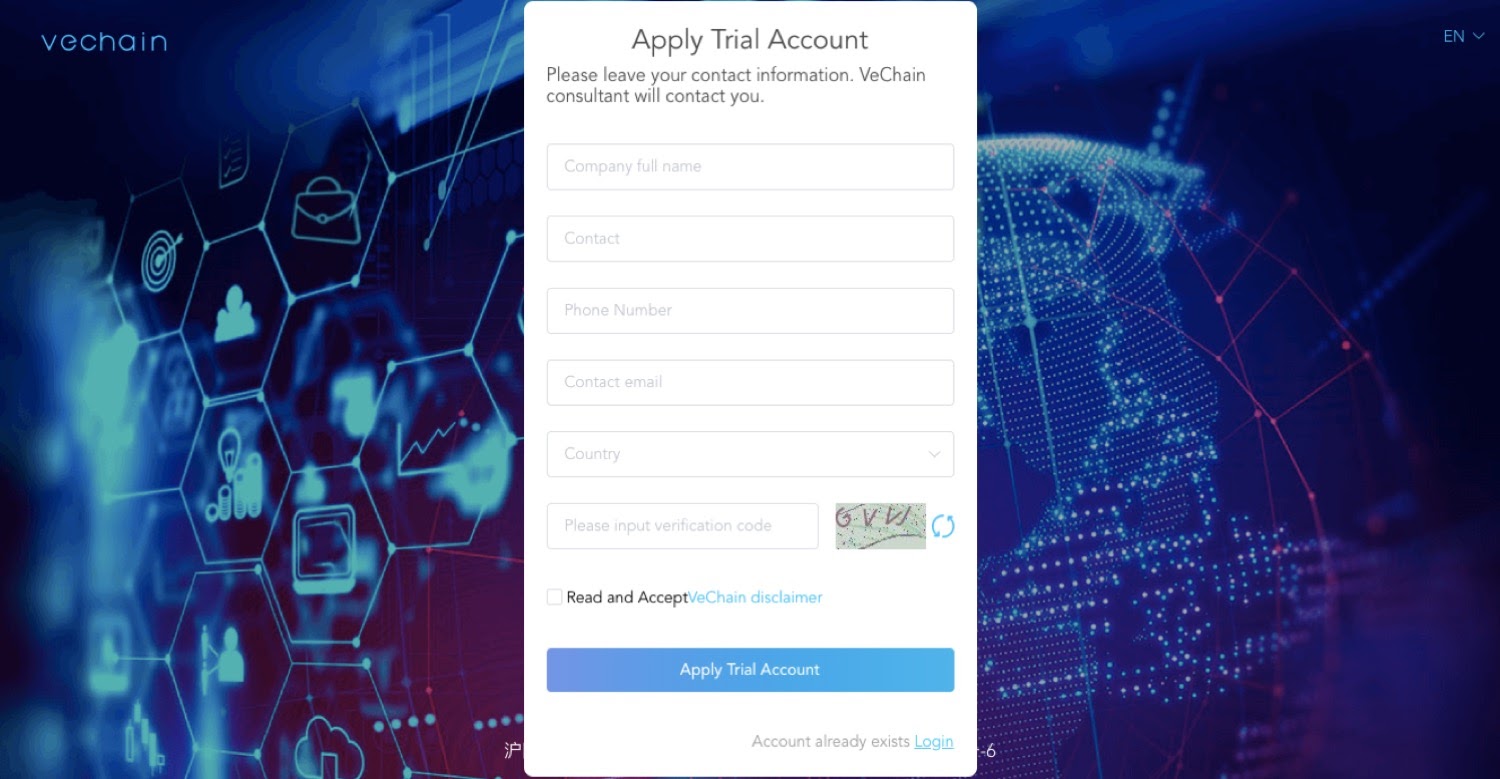 Once the account is created, your log-in account and password will be automatically sent via email to the email address you provided during the registration process.
Open the email and follow the instructions to log-in.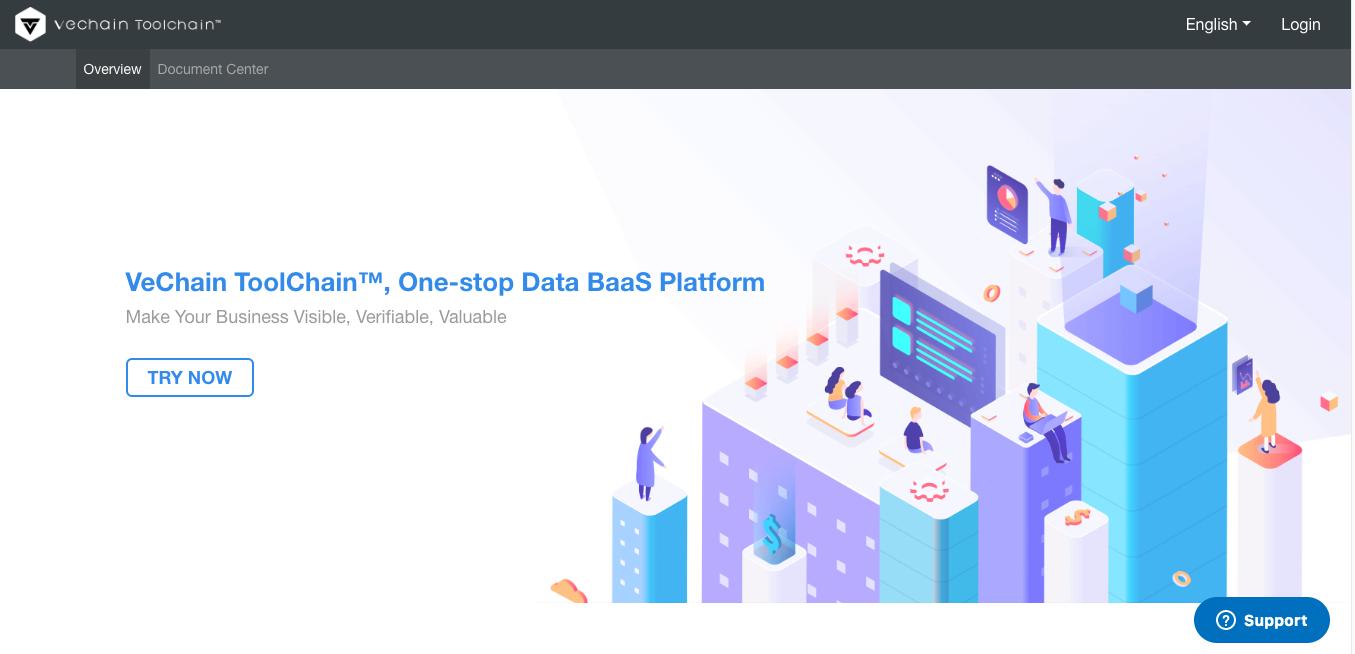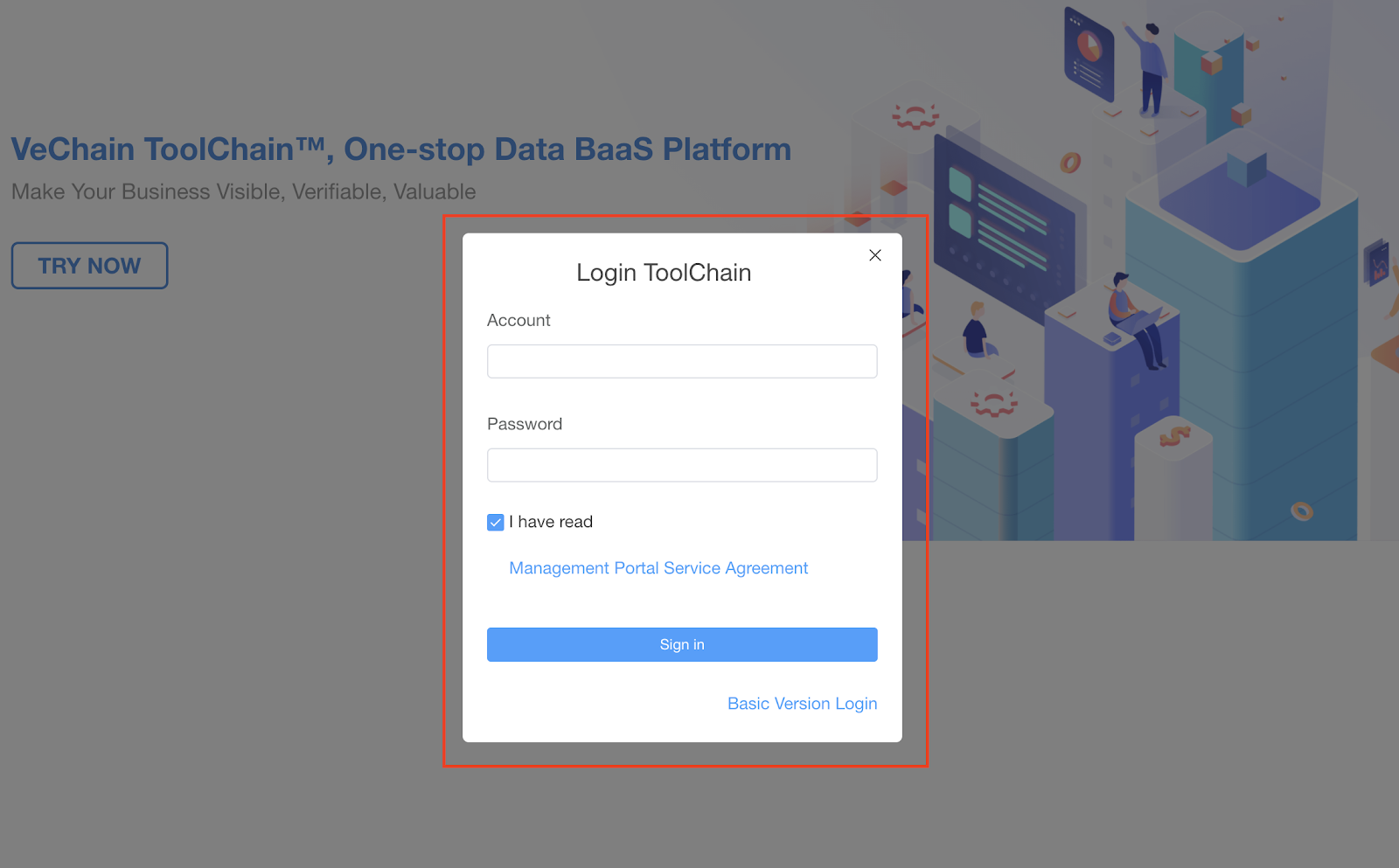 Based on your account permissions, you will be presented with functions you have access to. You may refer to the chart at the beginning of this document for further reference.
My Profile
Once you are logged in, you may click <My Profile> from the upper-right dropdown menu to change basic information related to your account.

Clicking <My Profile> per the above leads to this screen: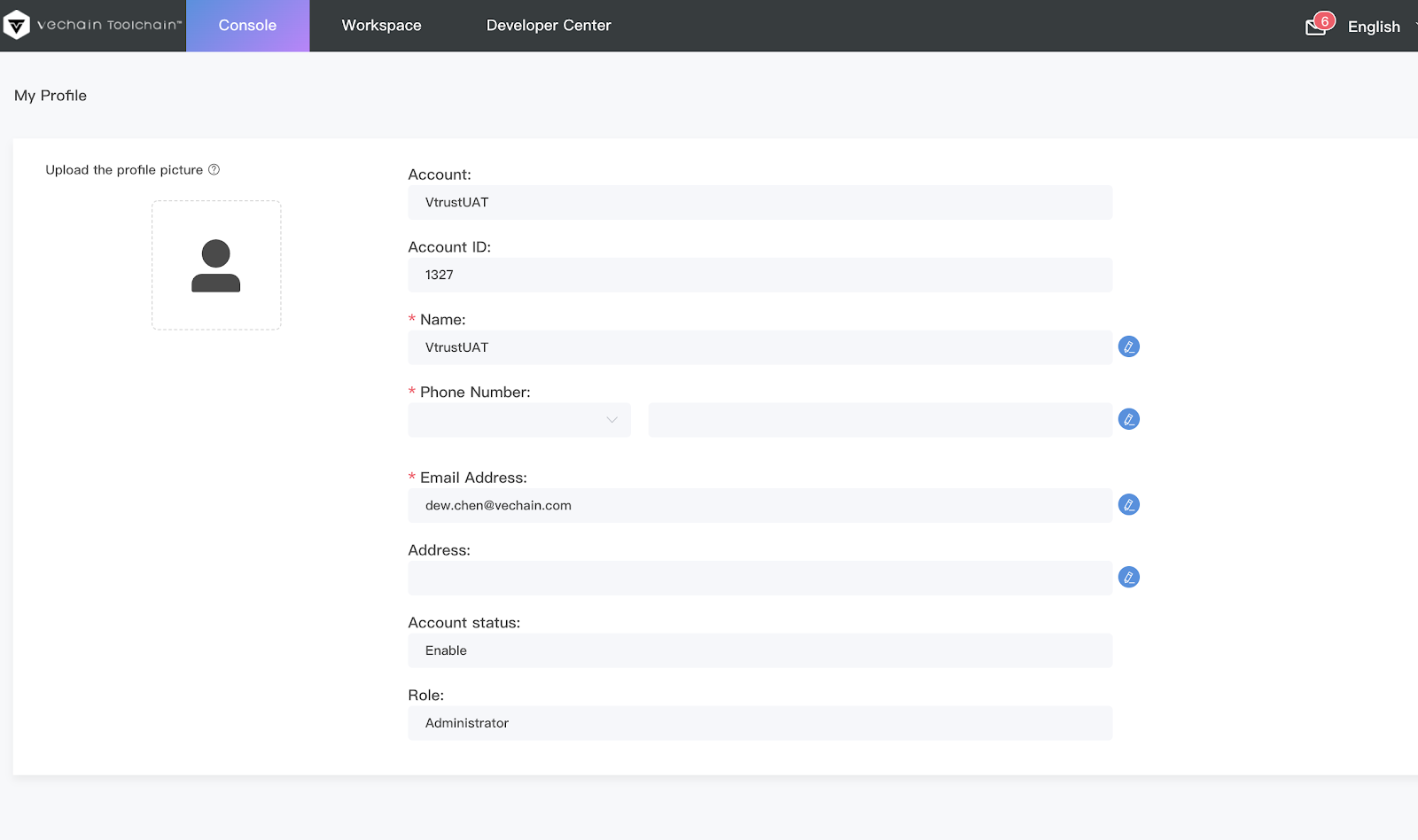 Note that some fields require input from you, and others are filled automatically by VeChain.
Change password
Click <Change password> from the upper right dropdown menu to change your password. Enter the old password and the new one. You will need to enter the "captcha" code as well. Any particular captcha image may be illegible or difficult to read, if so, please just refresh the code until you are confident you can read it.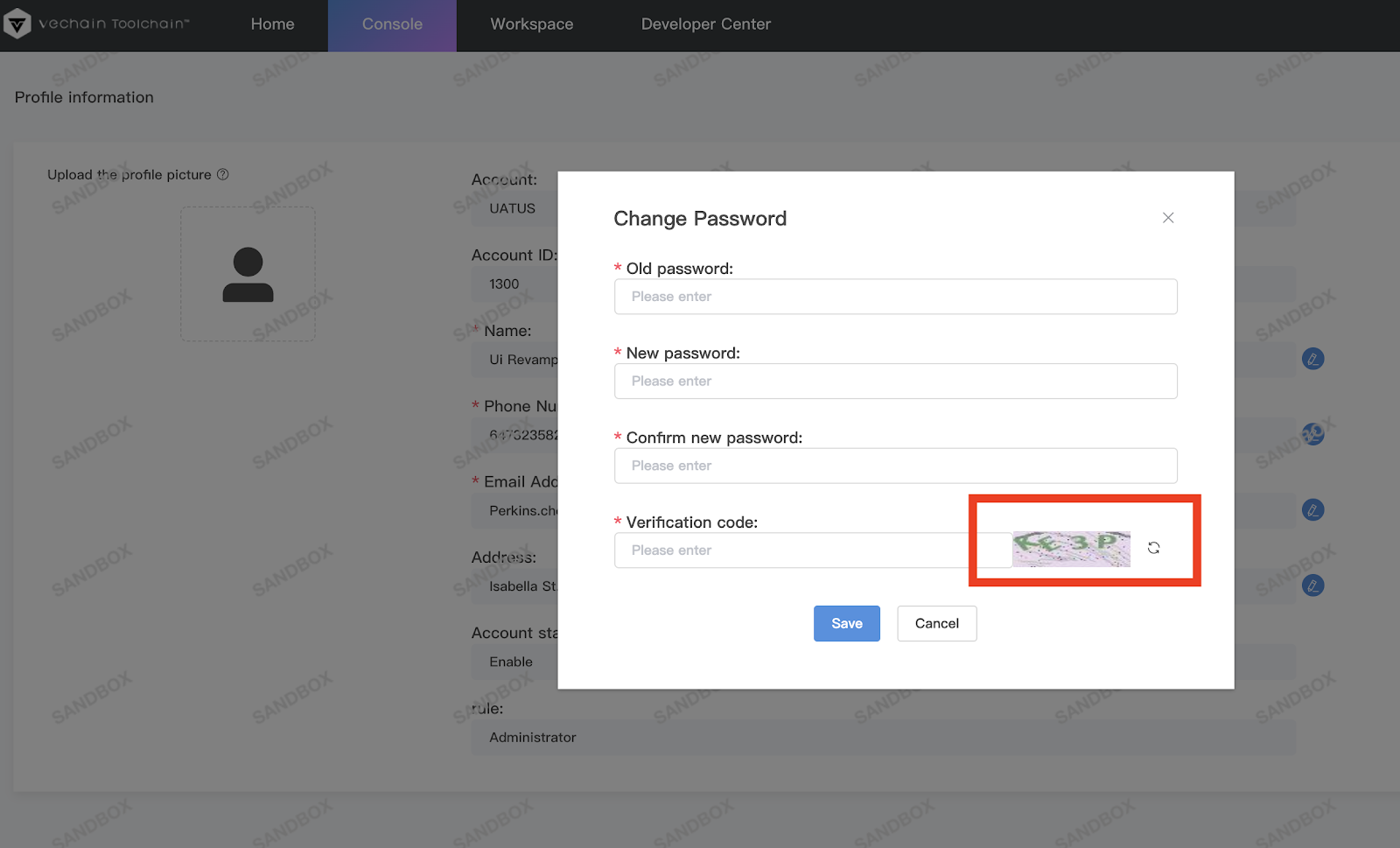 Switch between Sandbox and Production Environments
When you log-in to the ToolChain environment for the first time, the system is in sandbox mode by default. In sandbox mode, every operation is done in a test environment and is free of charge. You will know you are in Sandbox mode because of the "sandbox" watermark.
Note that test data is purged regularly. Please plan accordingly.
Once you finish with the test environment and are ready to begin working in the production environment, you can change to production mode from the upper right dropdown menu.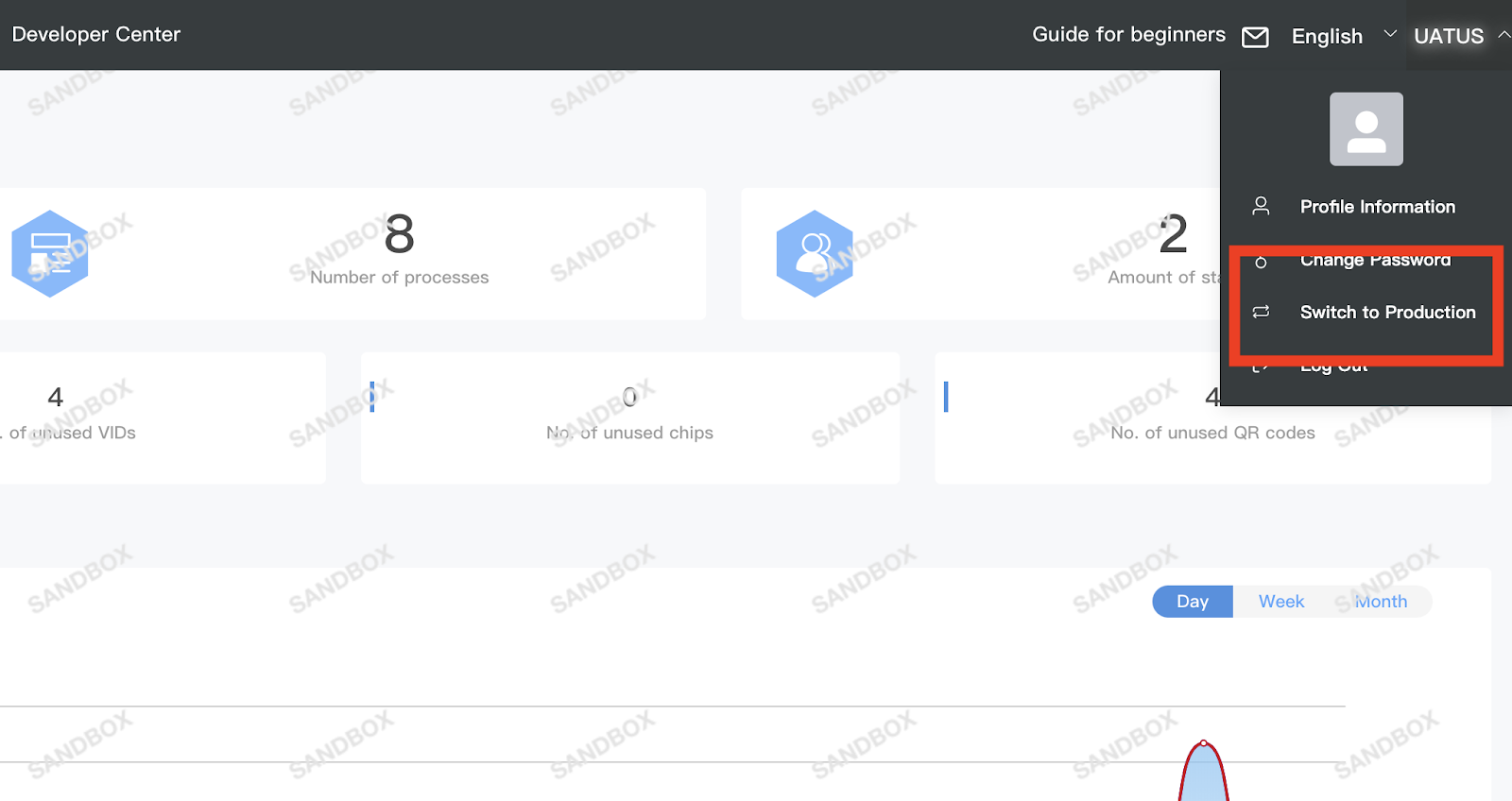 You can also switch back to sandbox mode with the same button.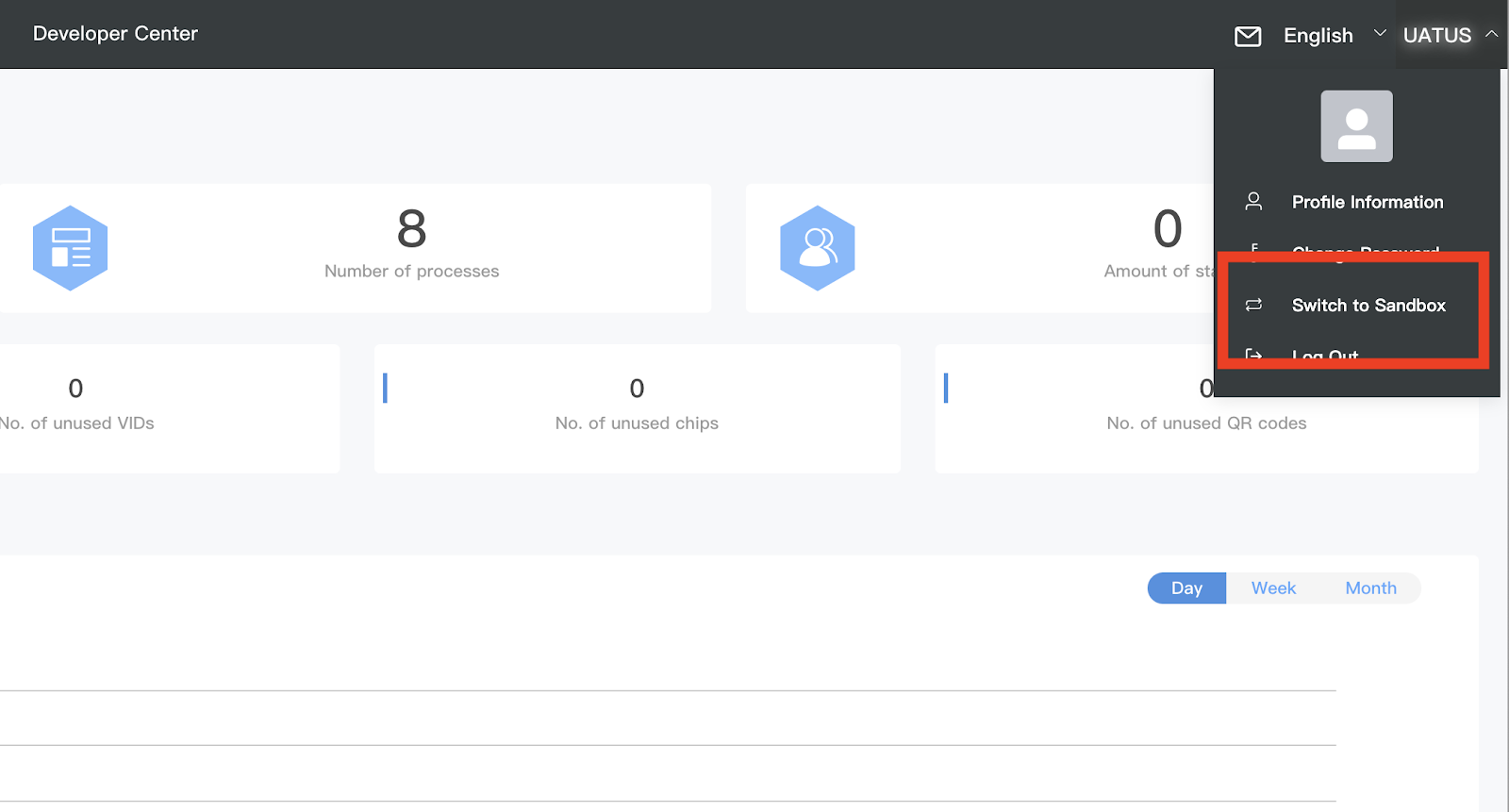 Log out
Click <Log out> in the menu to leave the ToolChain environment.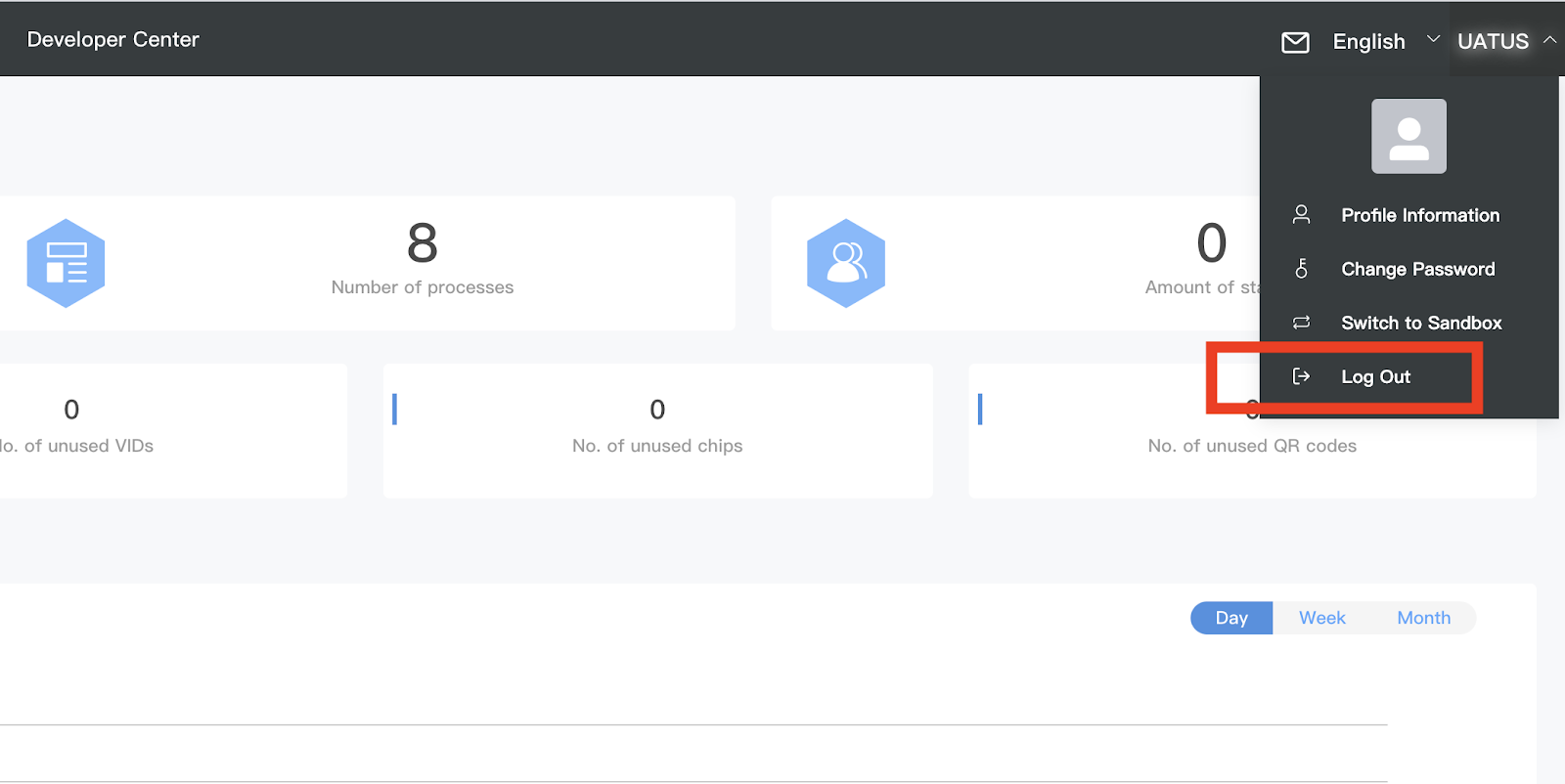 Message Center
Click the upper right button that looks like an Envelope <Message> to read all notifications sent by the system. You may also <Mark all as read>.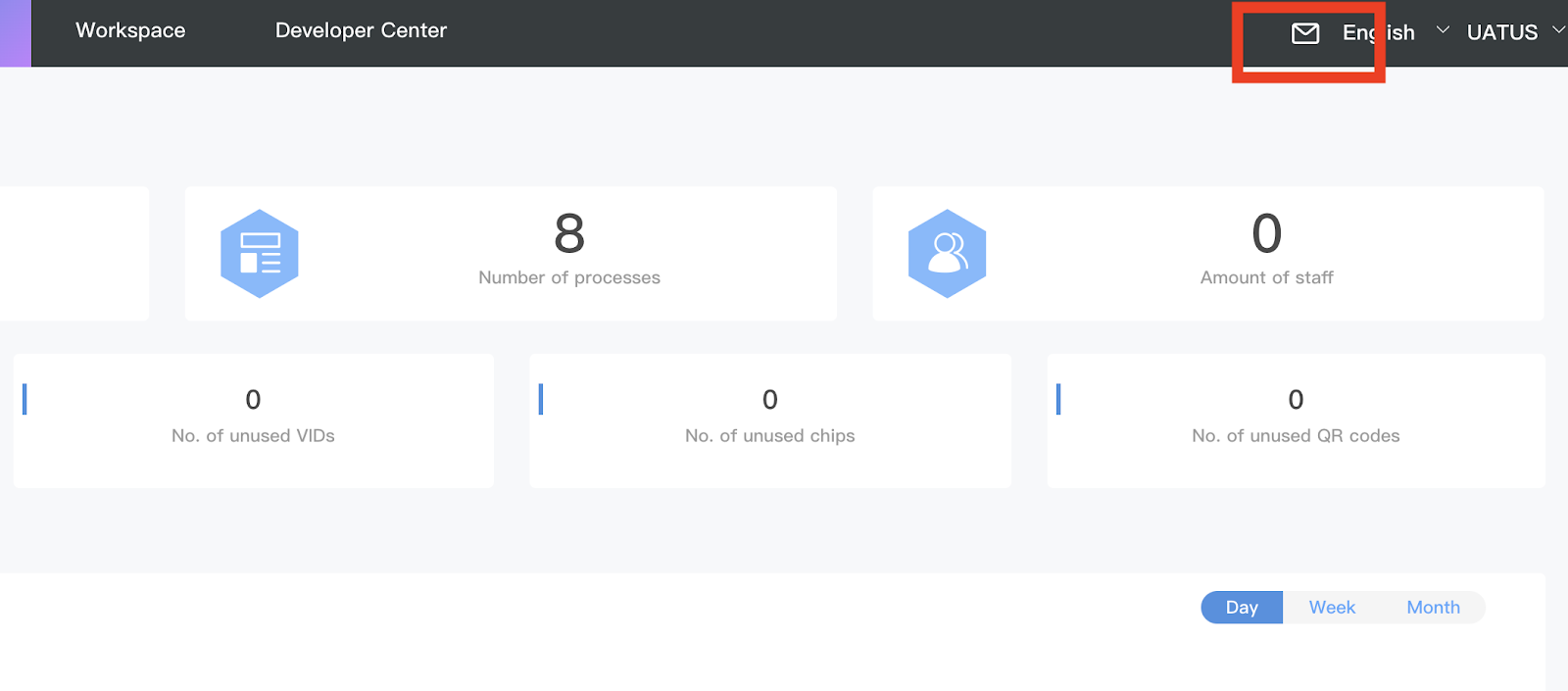 Message notification page