Company Setting menu offers two sub-sections. The <Company Profile>, where you can update information about your organization, and the <Business Contract>, where you can activate the smart contract that underpins all of your projects.
Company Profile
Company Profile offers the ability to update some basic information about your account.

Business Contract
Upon logging into the ToolChain environment for the first time, you are presented with the sandbox environment. This environment is watermarked as such to distinguish it from a production environment, which incurs a cost to you since it consumes TCC tied to the mainnet, versus the free TCC associated with the test-net.
Click <Switch to Production> from the upper right dropdown menu, then click on "Console" -> <Business Contract> to initiate the smart contract and the associated ToolChain services.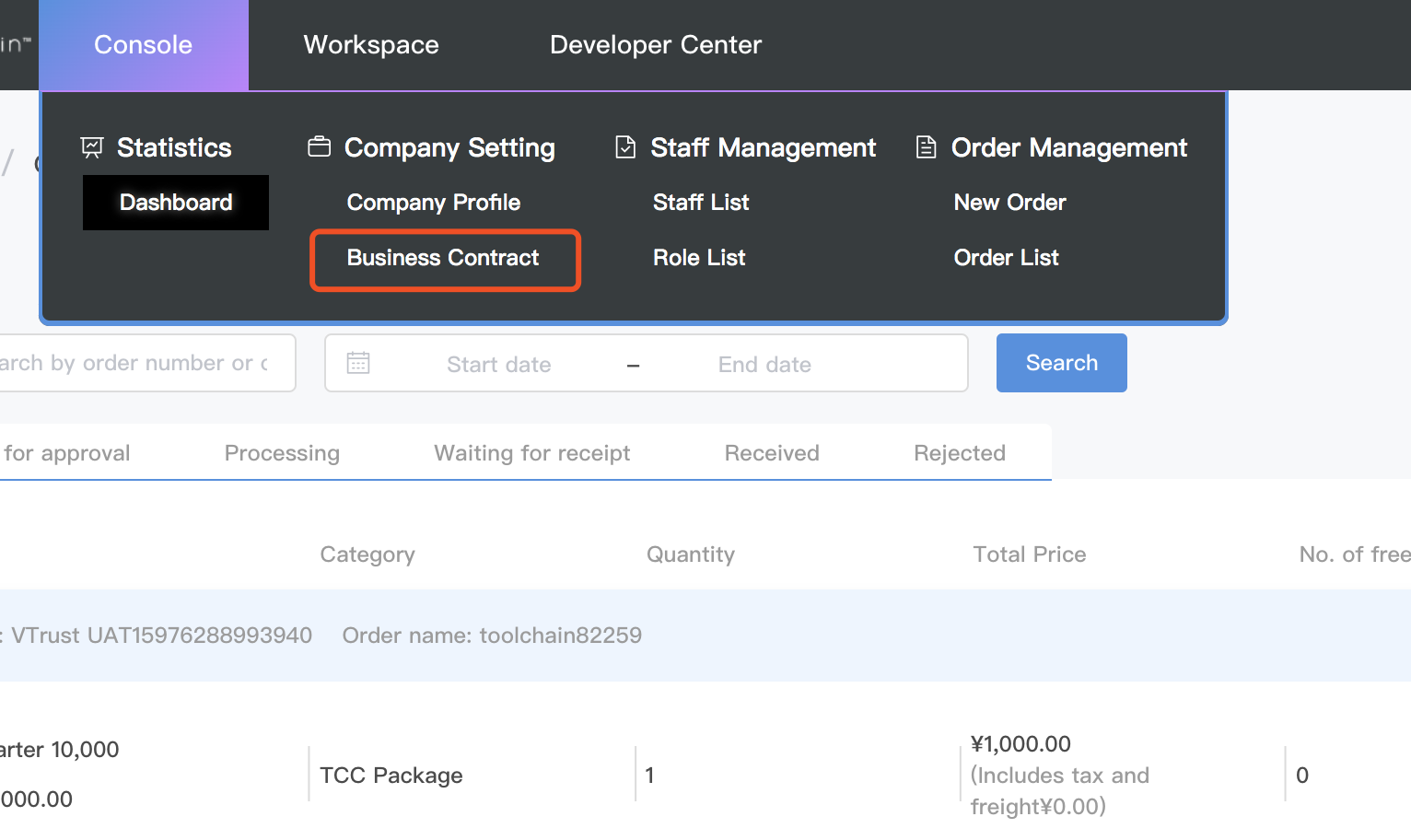 Then click on <Create New Contract>, establishing your data provenance services.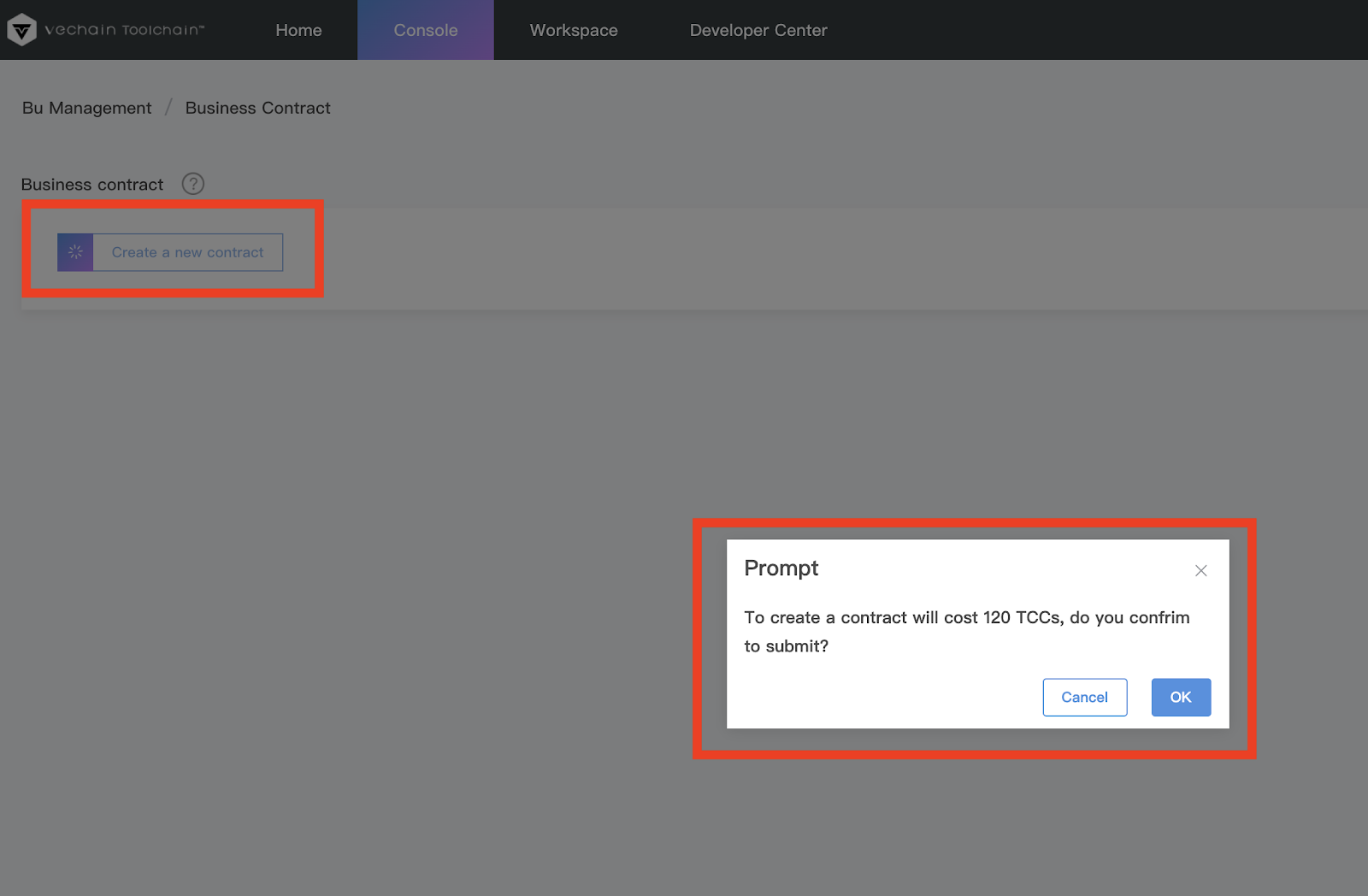 It may take a few minutes for the new contract to be completed after submission.
The creation of a new contract will consume TCC. TCC must be purchased prior to activation. You can purchase TCC under "Order Management" -> <Order List> -> <New Order>.