When you scan the NFC chip provided by VeChain ToolChain™ platform with a handheld device with NFC function enabled, the system will automatically identify the chip and pop up a web page link.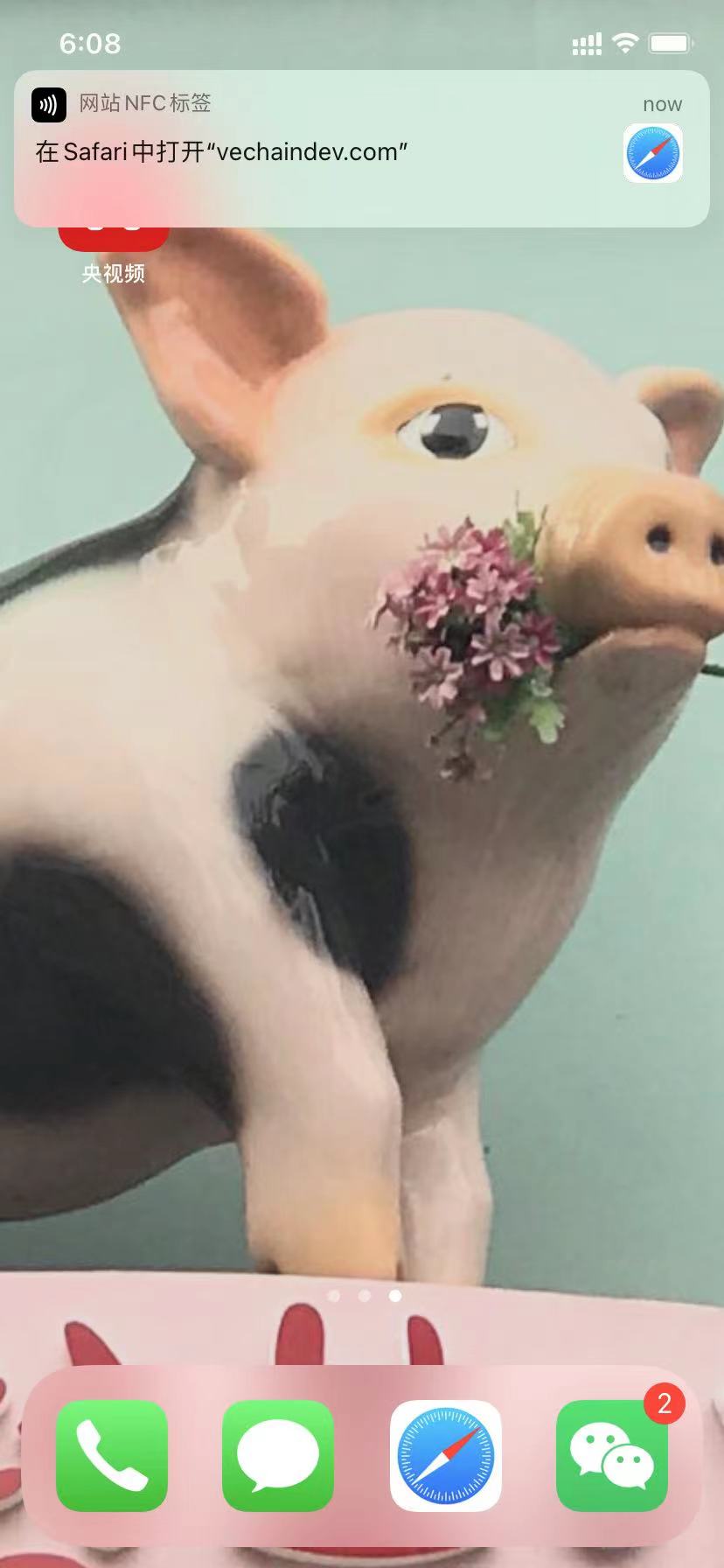 Click the pop-up notificationto enter the product verification page, the system will verify the product information at the backend and display results accordingly.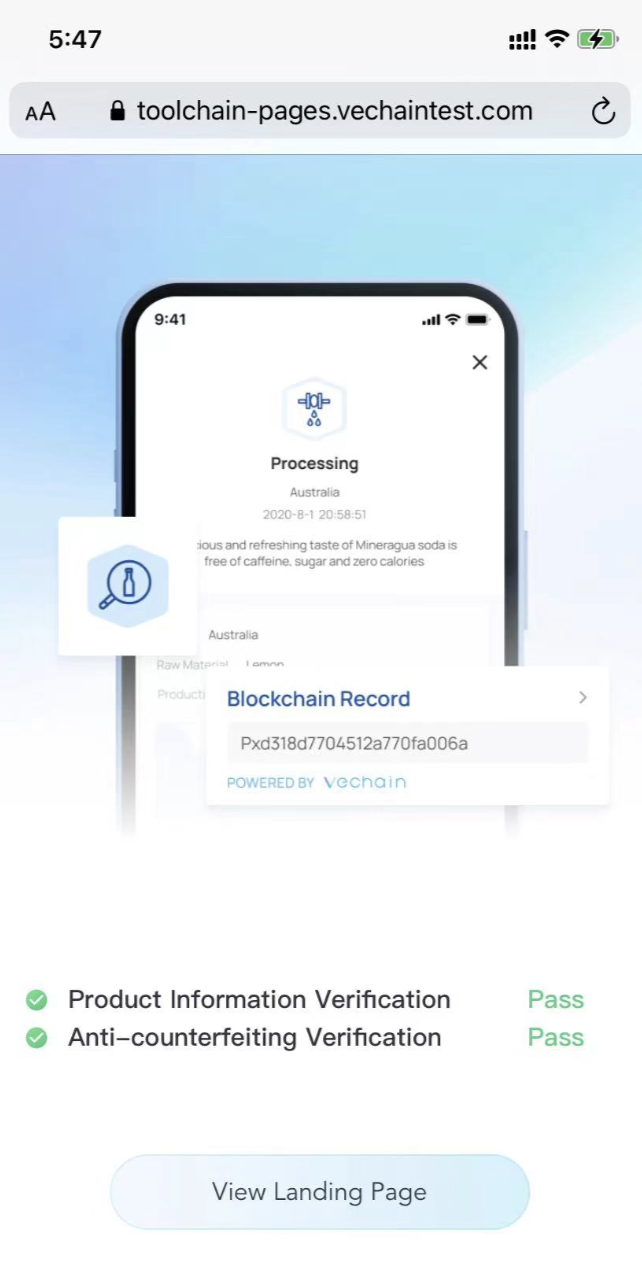 Click the View Display Page link to view product details.