When you enter VeChain Pro, you can scan QR codes/chips without logging in. After scanning, you can view the verified product information. To scan NFC chips, an NFC-enabled phone is required.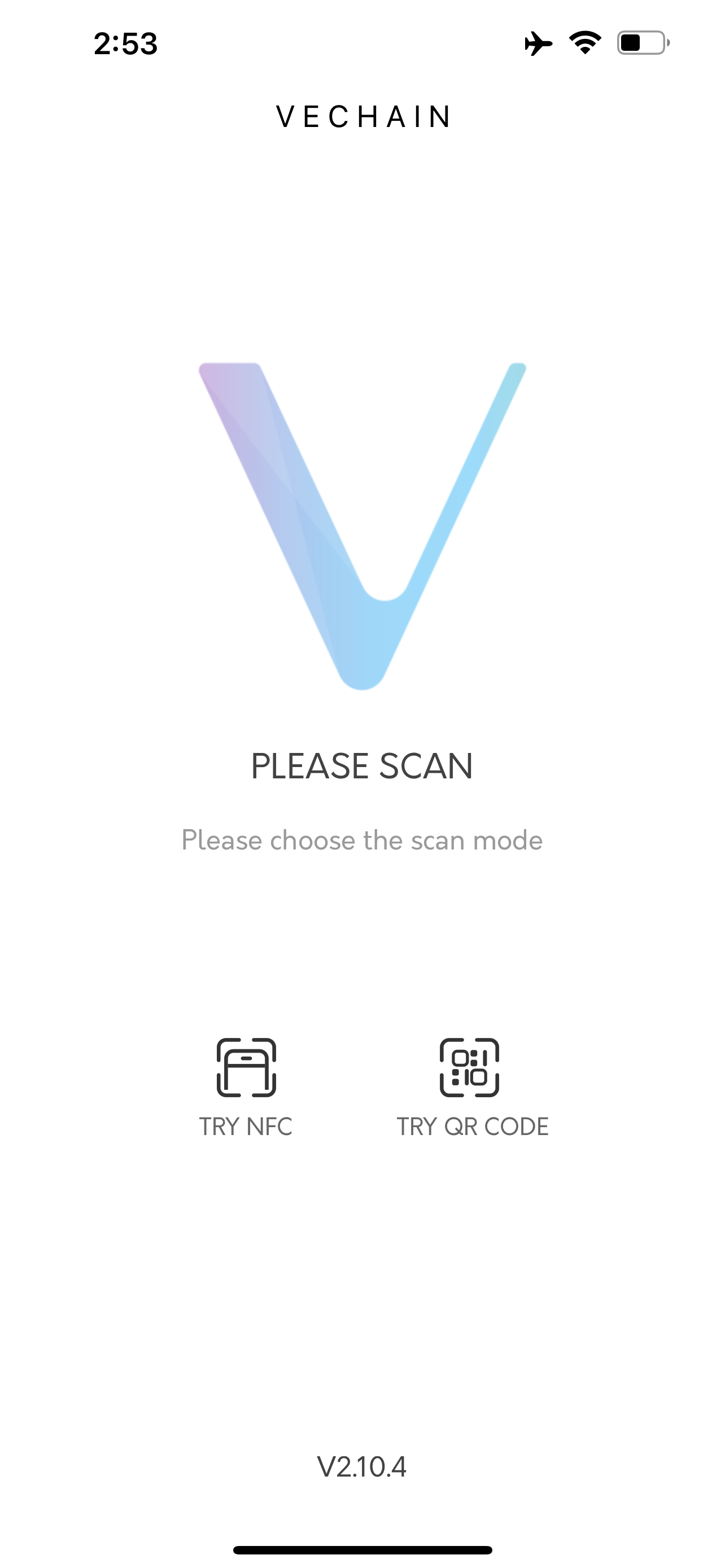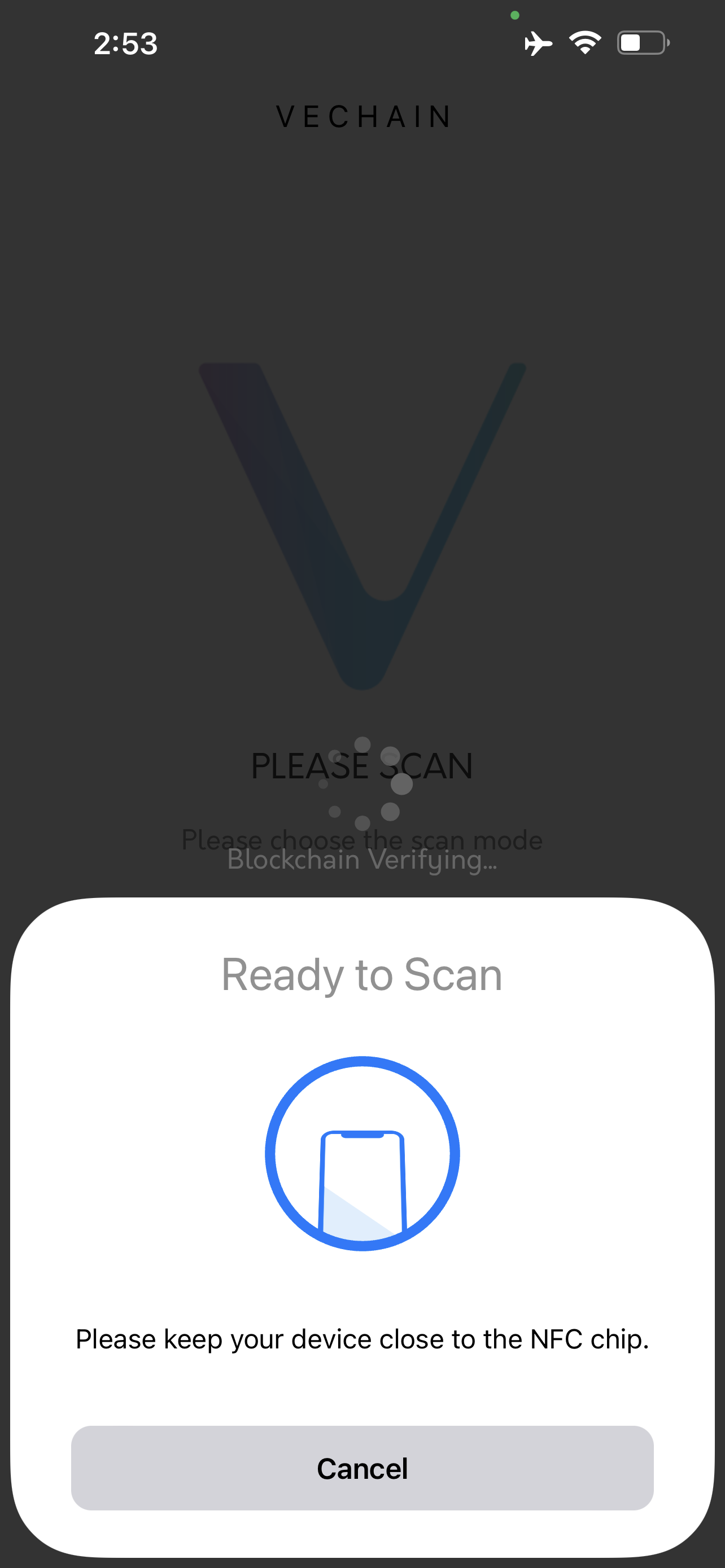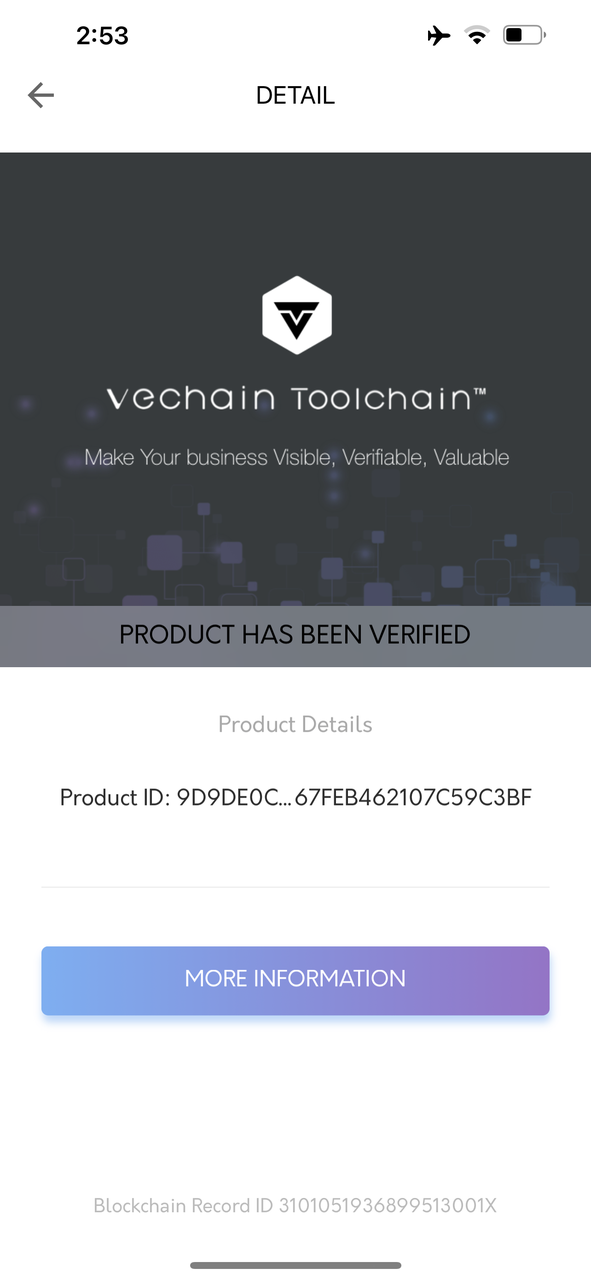 When the system detects a QR code or NFC chip, it will verify the data on VeChainThor Blockchain. After successful verification, click <More Info> to see more details about the product.
If you need to scan and view more products, simply go back to the home page to scan again.