VeChain sensor (device number VC-VS-I8001) is a compact design device for monitoring and recording of temperature, humidity and accelerator. With its embedded NFC interface plus direct connection of internal temperature, humidity, accelerator sensors, and batteries, it can be easily used in the cold chain industry (for example: pharmaceutical, food, chemical storage and transportation, etc.).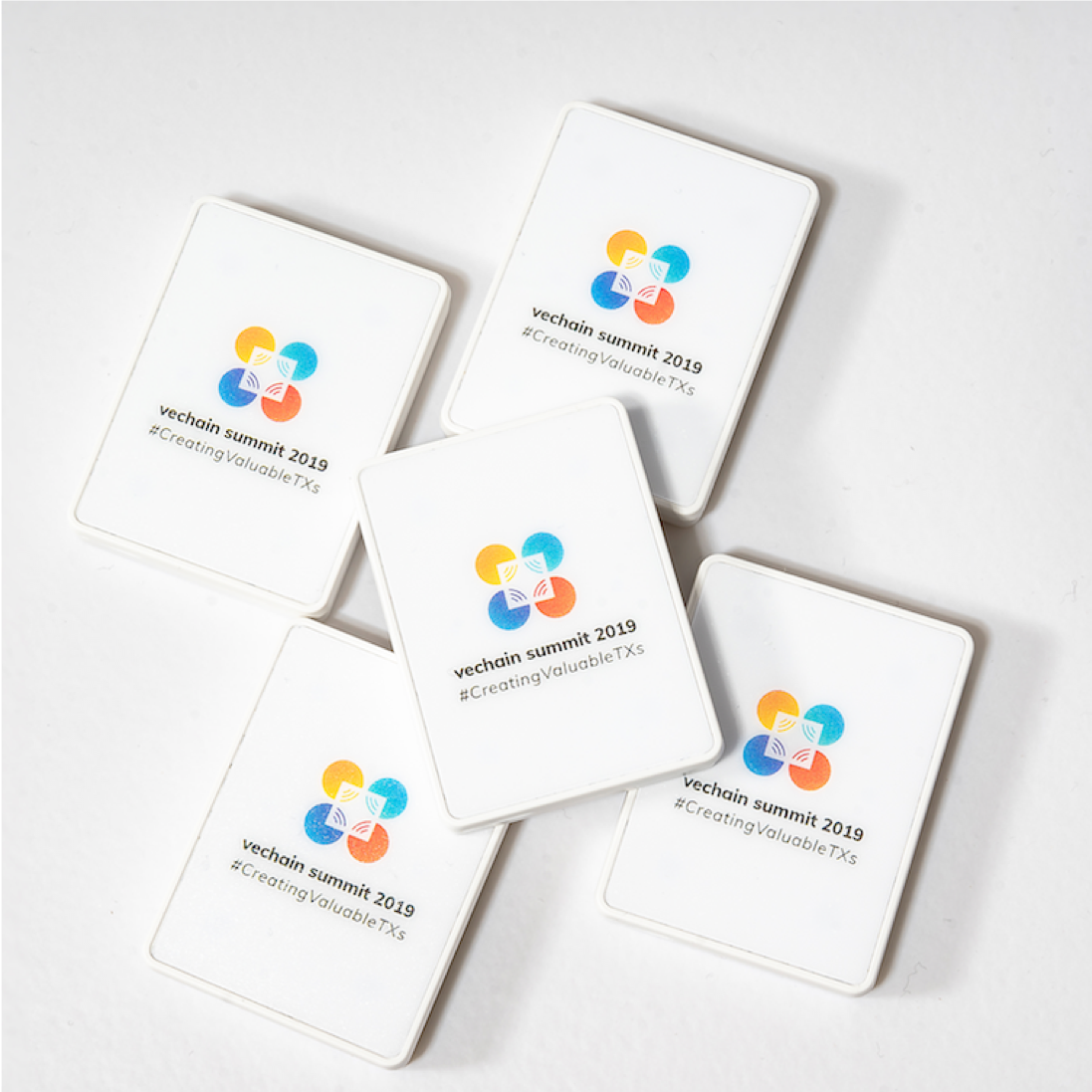 VeChain sensor size is only 55 * 41 * 9 mm; using PC + ABS material; embedded NFC interface; internal sensor can detect and record multiple latitude data such as temperature, humidity and acceleration; long battery life; and has certain storage .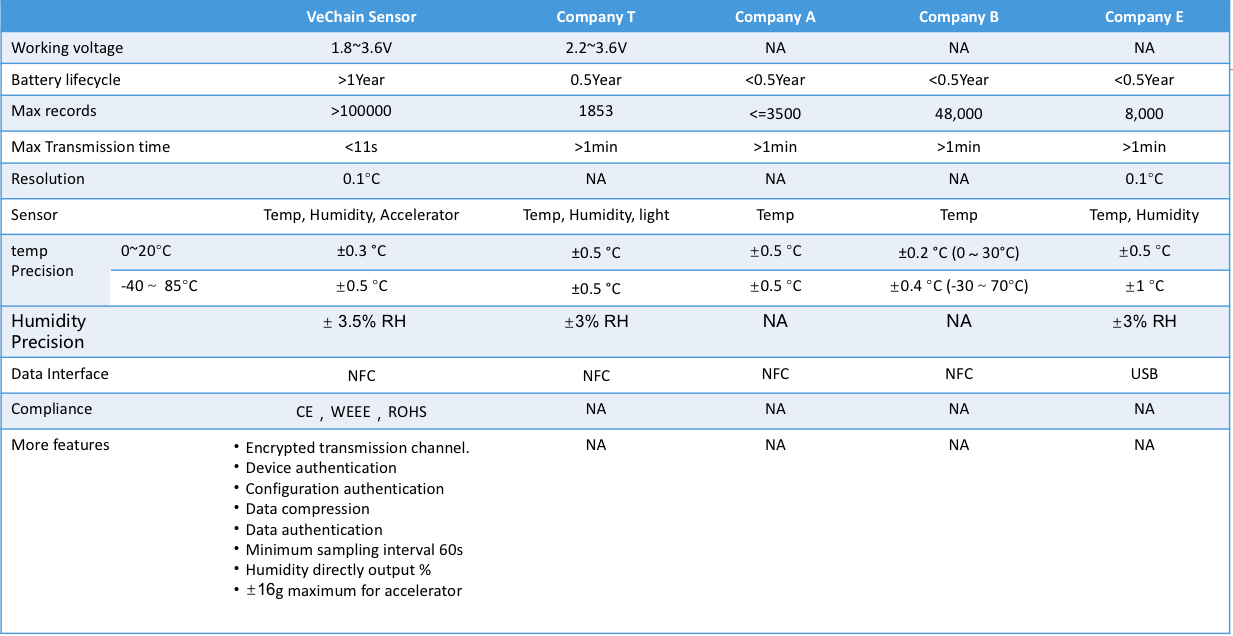 VeChain sensors include sampling and configuration related functions. Sampling includes collecting temperature, humidity, acceleration data, and three latitudes are equipped with multiple functions, as follows:

In terms of configuration, the VeChain sensor can be configured with additional information such as GPS positioning, account number, and time; it includes an authentication key function and can also check the battery capacity to confirm the remaining working time.
With its monitoring and recording of temperature, humidity and accelerators, VeChain sensors can be easily used in cold chain industries such as food, pharmaceutical, storage and transportation of fragile products.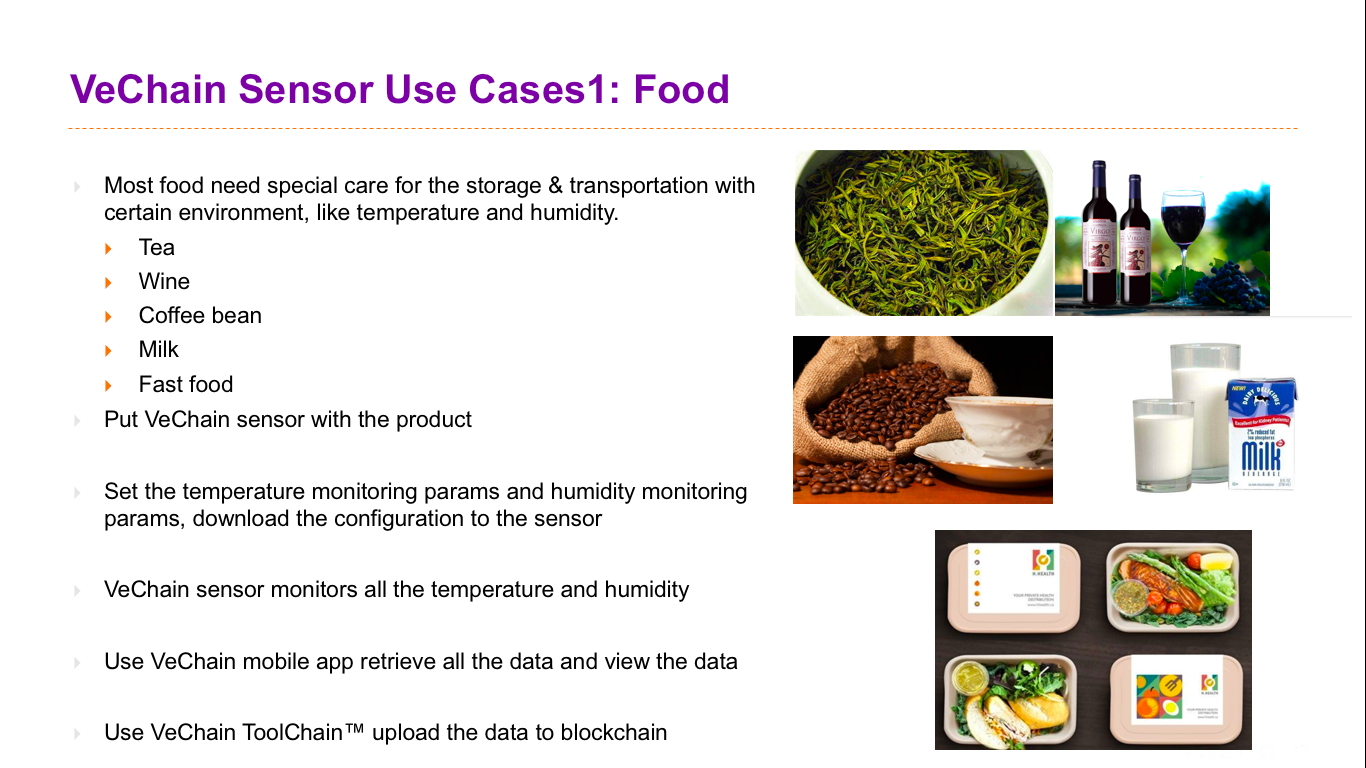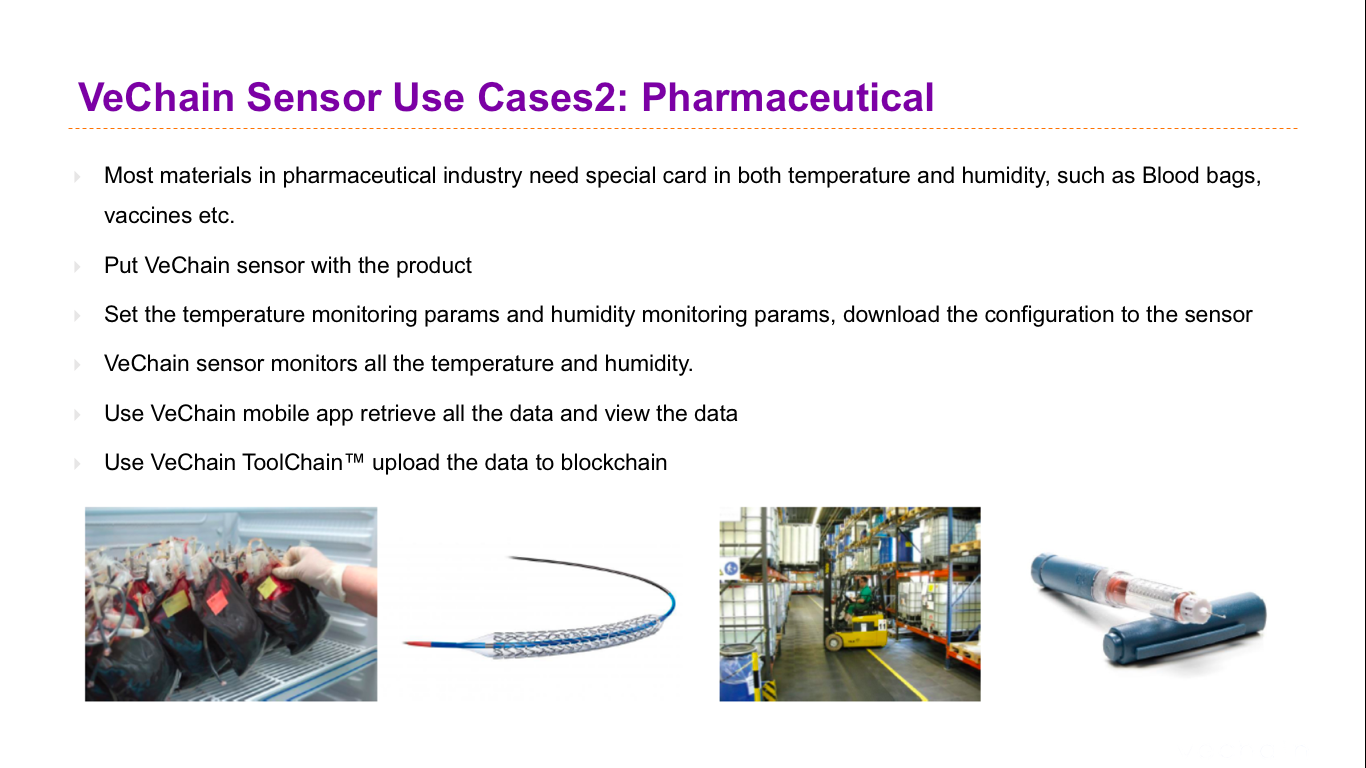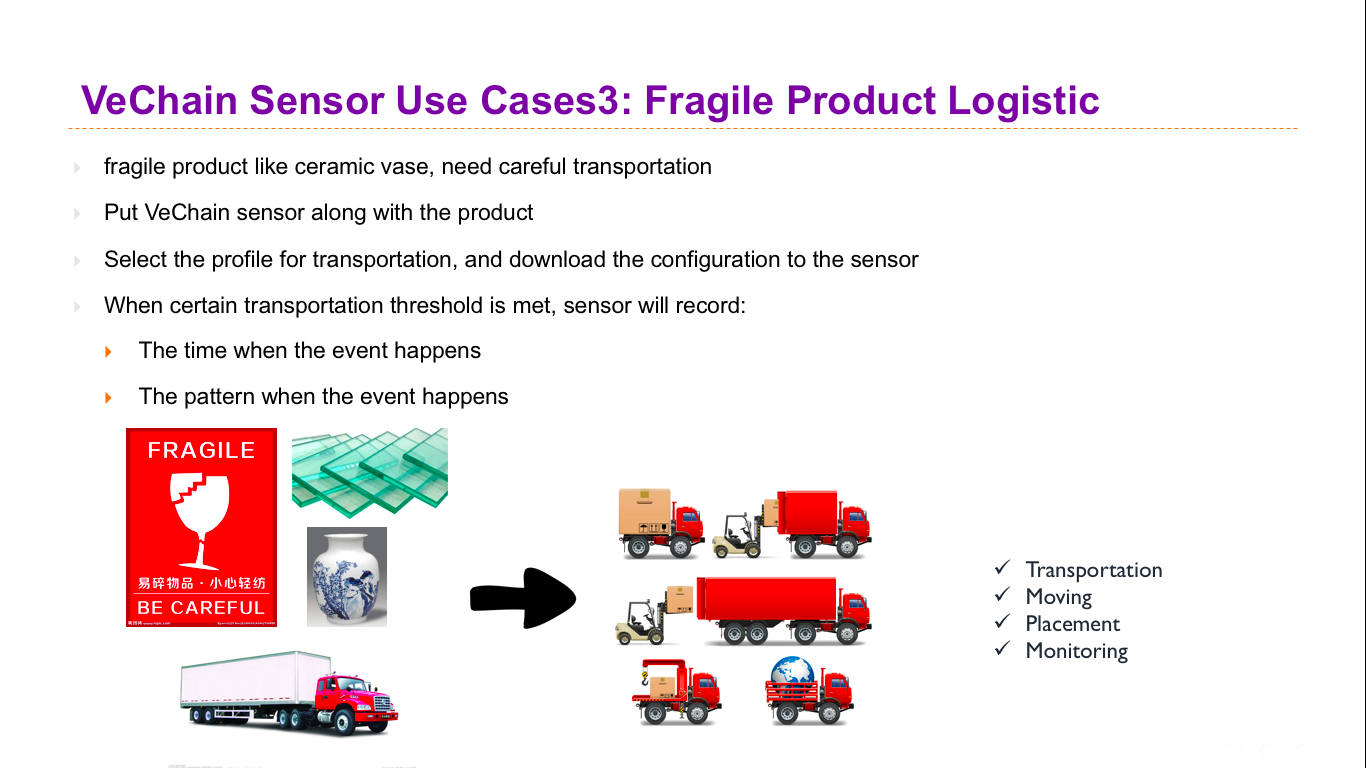 Technical support
VeChain sensor user manual

SDK for android

SDK API document for development

Import guide for quick start

Demo code for Quick learn

Remote authentication API for configuration and data

Toolchain VeChain®️ work support

VeChain sensor product