Home
Users will land on the Home Page upon login. Users with different access types will see slightly different functions available in their accounts.
You can access Document Center here for User Manuals in detail.
You can check out your product subscription and dashboard.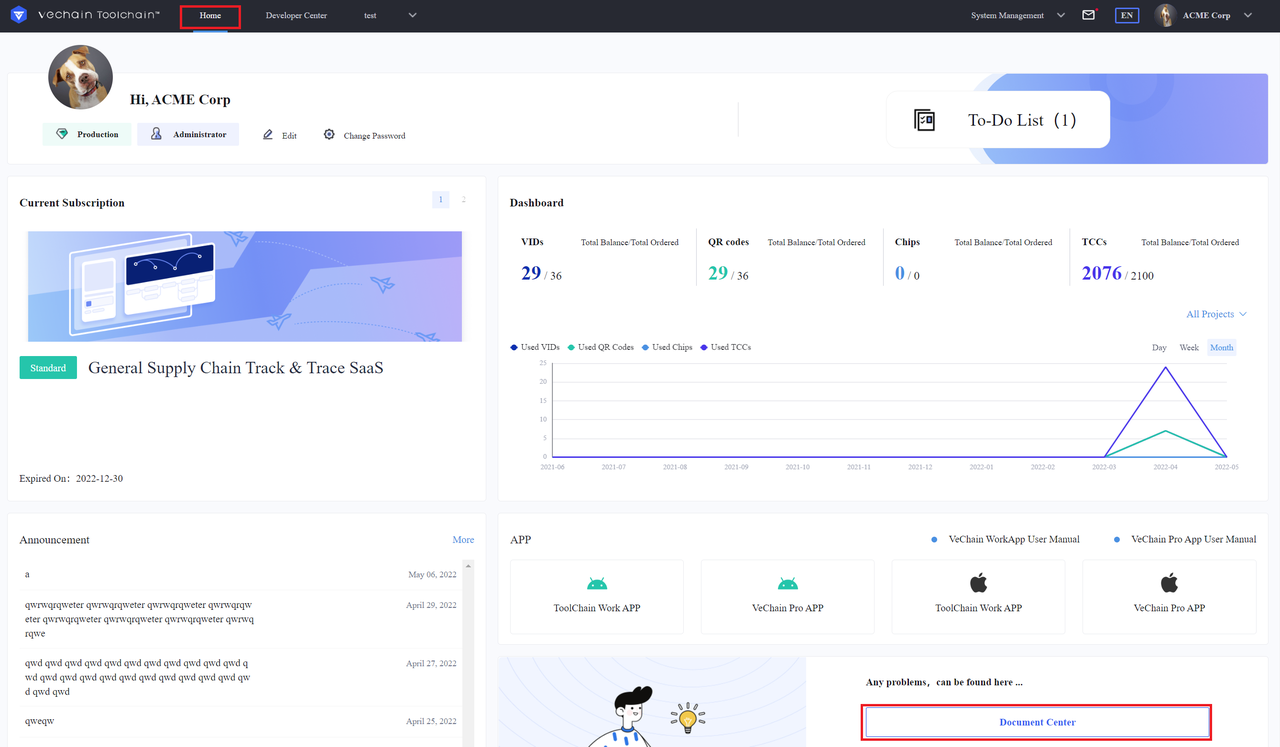 Console
All the operational tasks such as placing orders and managing projects can be found in this module. Included in this module are:
My Projects
Store
User Management
Company Setting
See this link for more information.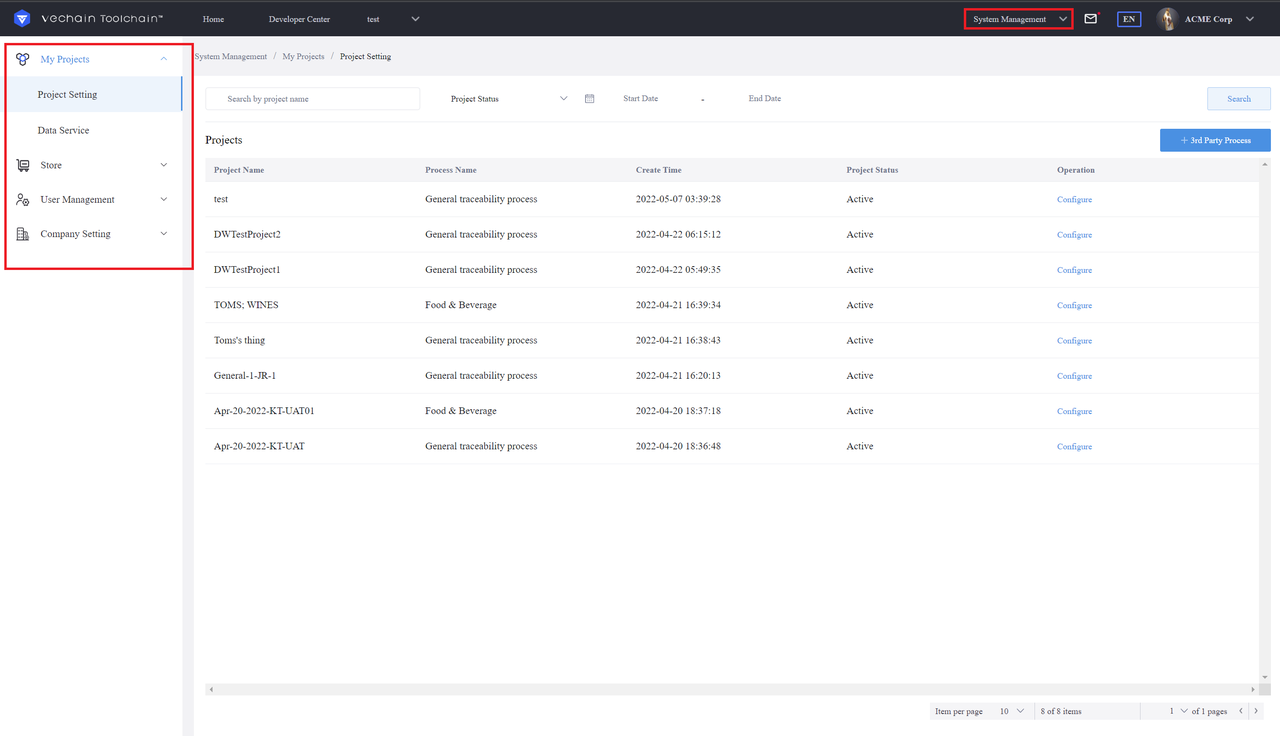 Developer Center
This is where you establish API handshake, whitelist IP addresses, and obtain various smart contract addresses. If you are a General SaaS user, your use of this module is limited to
Server Application
Browser Application (i.e. Landing page or web SDK)