Introduction
In order to meet the business demands of developers, VeChain ToolChain™ platform opens up various business capabilities of Toolchain platform in the form of interfaces to offer interaction between enterprise applications and Toolchain, and to realize business logic.
Enterprise data entry


ACME Corporation is a well-known clothing brand whose upstream and downstream suppliers manage raw material procurement, production, inventory, supply, distribution and delivery through the ERP system. It hopes to use the VeChain ToolChain™ platform to build a transparent supply chain process, synchronize and authorize data to the VeChain ToolChain™ platform through API interfaces, and get display pages for consumers. By using the immutable features of the blockchain, data fraud is prevented and data security is improved.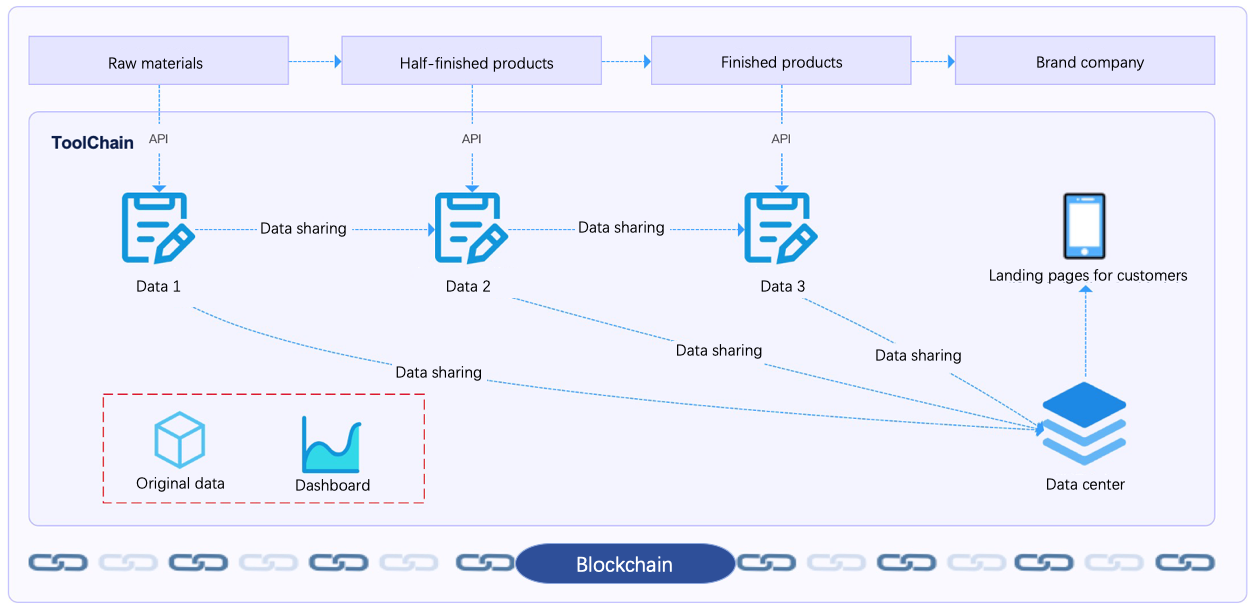 Enterprise key data storage certificate


ACME Inc. is a well-known transportation enterprise with a mature IT team. The existing system can completely track the transportation linkages and open it to customers for inquiries. In order to ensure the credibility of transportation data, prevent data fraud, and make customers more assured and trustworthy, the company hopes that blockchain technology will be introduced to store data on the chain for key data of transportation. The enterprise deploys hash data storage on chain, and transmits key data from its own database to the VeChain ToolChain™ platform through the API interface provided by the platform and uploads the certificate on the chain, making use of the immutable feature of the blockchain to improve data security, to increase customer trust in transportation data.
In addition to hash data storage on chain, companies can also manage customer points systems by deploying smart contracts on the VeChain ToolChain™ platform.
For details, please refer to
Smart Contract.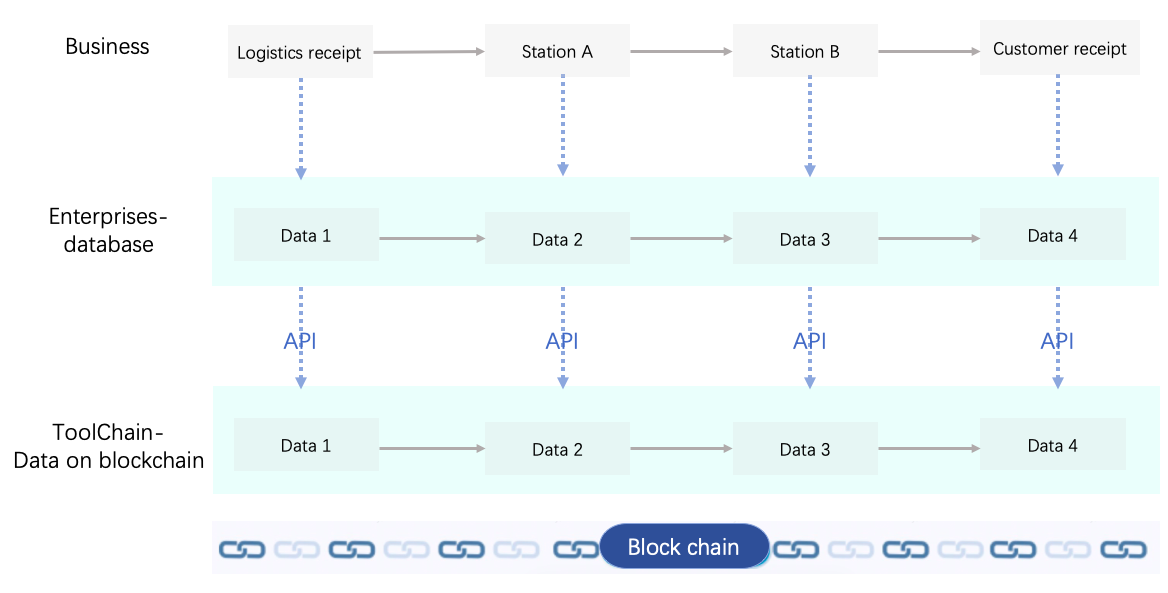 Operation guide
User interface: Developer Center -> Server Application

Development Guide
Developers access the system through API of the VeChain ToolChain™ server. In order to improve the security of the access interface, the developer needs to set the specified interface and corresponding IP to call the server project. For details, please refer to Developer Center.