Introduction
The VeChain ToolChain™ platform provides multi-industry supply chain traceability applications. Enterprises can display procurement, production, circulation and brand information to consumers in a web display, so that products can be traceable, building brand image. Should the standardized web display look and fee not meet the requirement, the web application provides a standardized SDK for developers to quickly build enterprise personalized display pages through this SDK.

Application scenarios
PaaS clients build customized display pages to align with industry processes
ACME Corporation is a well-known clothing brand, and has diversified and customized requirements for product traceability display pages. The standardized display pages by the VeChain ToolChain™ platform can no longer meet the requirements. The company expects to build display pages that conform to the company's brand characteristics or display the entered information in more standardized processes to tell the story of using clothing made from reusable materials. Developers of the enterprise obtains the data defined in the business process through the SDK provided by the VeChain ToolChain™ platform to construct their own display page and present it to consumers.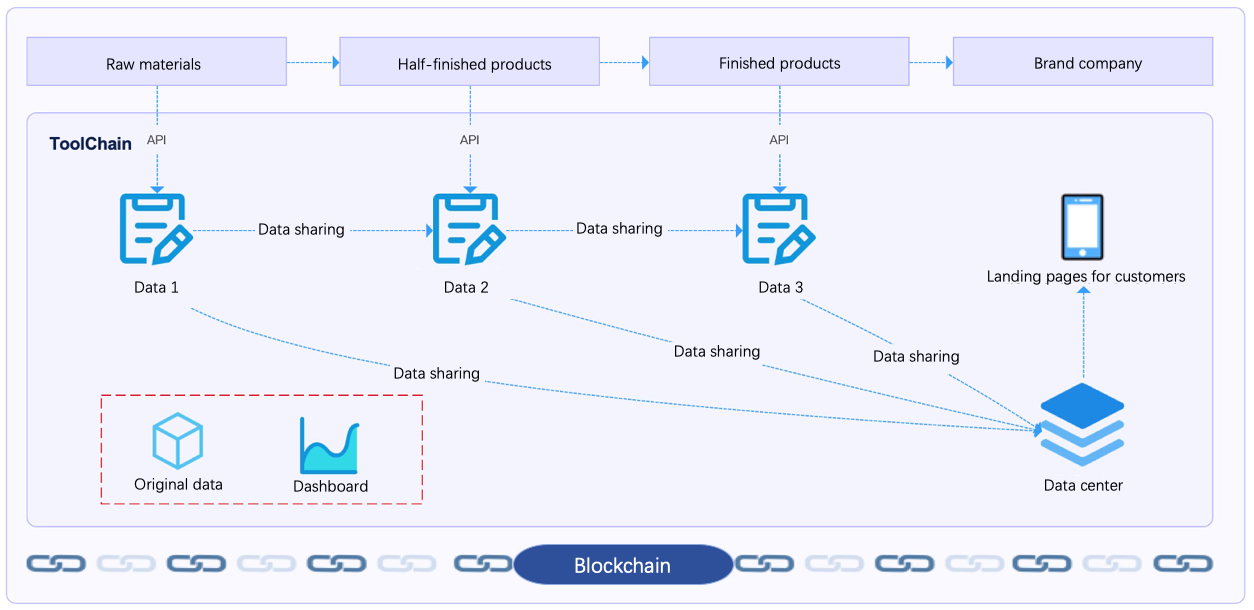 Operation guide
User interface: Developer Center -> Web Application
Development Guide
The developer can access the VeChain ToolChain™ through the WEB SDK to obtain data of the display page. For details, please refer to Developer Center.