In <Company Setting>, you can fill out Company Profile and Display Information of your enterprise. You can also view your company's Business Contract.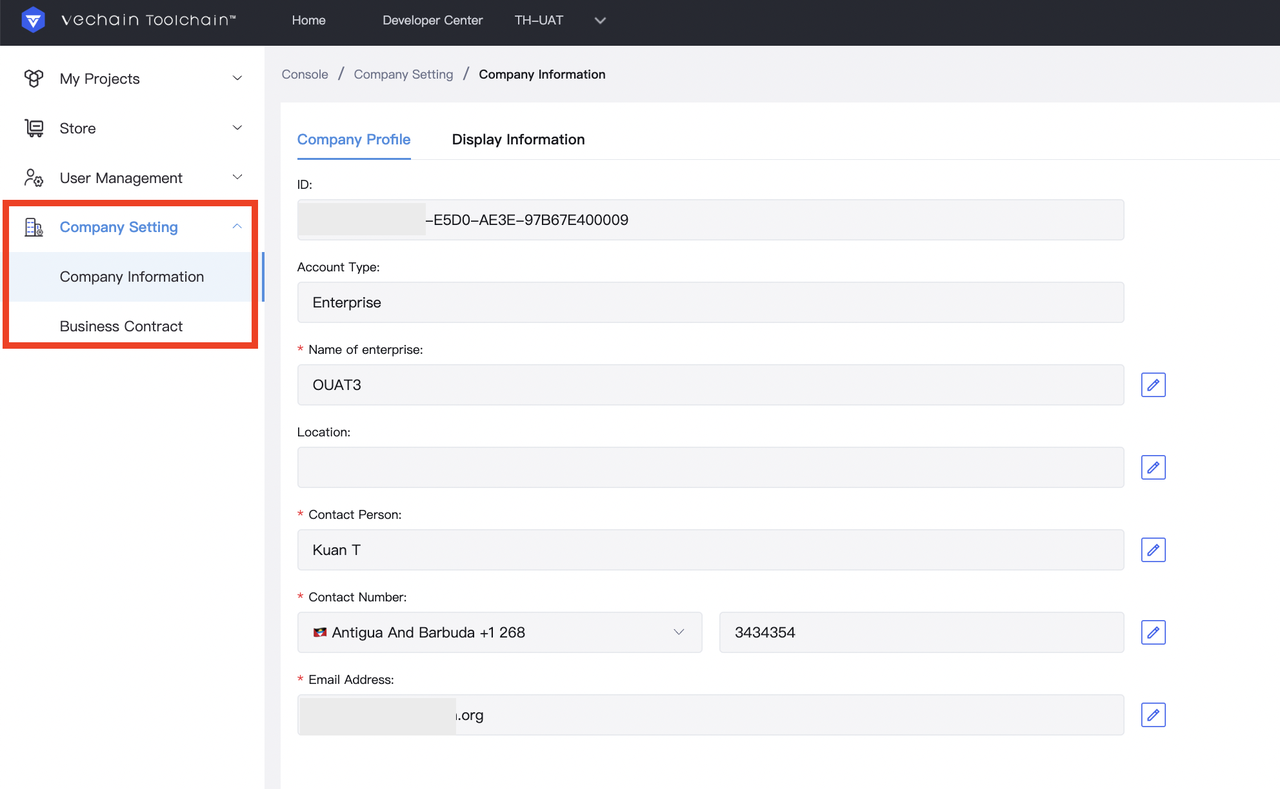 Company Information
Company Profile: You can view and modify the basic information about this account.
Display information: If you wish to display your brand information on the landing page, you can set logo, company name and other information here. This information will be automatically displayed on your landing pages, as shown in the red box below.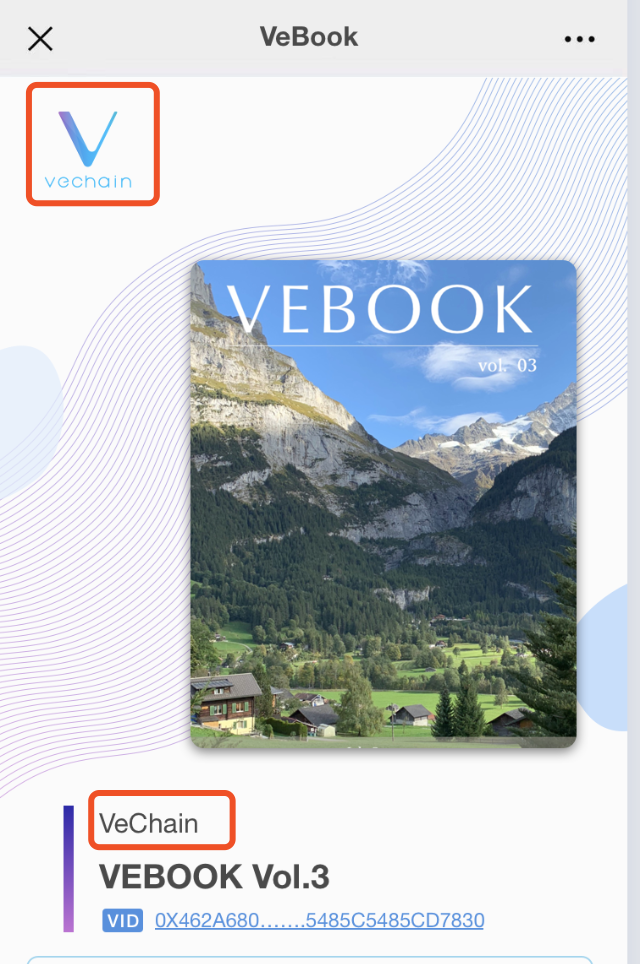 You can add/modify your company's information: edit business name, add a logo, edit your address, email list and official website, as shown below.
After filling out Display Information, click <Submit> to update these information.
If you wish to modify these information after you submit, click <Edit> to make changes.
Business Contract
After VeChain creates your enterprise's account, the system will automatically generate a business contract that belongs to your enterprise. The business contract keeps track of all your actions on the blockchain.